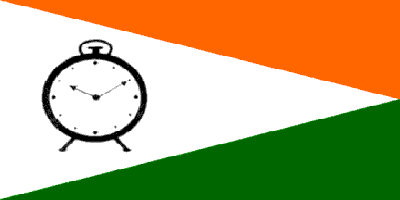 Nagpur News: The Nagpur city Youth Wing President of Nationalist Congress Party Vishal Khandekar has alleged large scale corruption at the offices no. 1, 2 and 3 of city survey in Nagpur. He said that the employees at these offices deliberately trouble the citizens in name of additional charges.
He said that an unwanted amount of Rs 2000 is being charged in the name of measurement fee for changing name in any property, whereas no regulation or government rule prescribe to charge such a fee. Interestingly, even after extracting the fee, no move to measure the land is initiated ever.
He alleged that the measuring fee was being unabatedly recovered from the naïve citizens and the amount went to the pockets of officers and employees at these offices, instead of being transferred to the exchequer.
Lambasting on the slow pace of functioning at these offices, Khandekar said that there is a rule to change the title of land under 1900 layout within the period of 21 days but the people have to run around the offices for months to get the work done, thanks to the idle employees. Those who are willing to cough up some 'extra sum' are entertained while the rest are left to wait till indefinite time. He said that common people have no one to listen to their woes at city survey offices. Only touts control the game in connivance with the corrupt officials.
Khandekar said he would soon file public interest litigation against the current practice at city survey office.