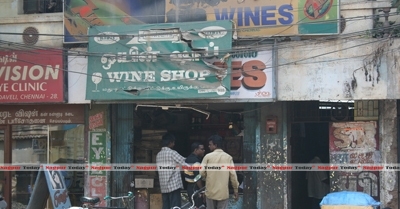 Nagpur News.
Here's some bad news for the booze lovers. Soon you will have to loosen your purse strings more for a bottle of liquor or a pint of beer. After imposing multifold hike up to 75% in the license fees for liquor manufacturers, dealers and retailers, the state government's Ministry of Excise is contemplating 20% hike in Excise Duty. The decision could be sealed by the second week of March. The move has been opposed by the city liquor businessmen who see this as detrimental to the trade.
Pradeep Pali, director of Garjana Group which runs chain of liquor serving restaurants and permit rooms reacted sharply to this move saying that the state government is out to shut liquor shops. "First the state hiked the license fee by one and half times and now it is contemplating to load extra burden of excise duty. This will not only affect the sale but also draw commoners' ire towards the decision," Pali told Nagpur Today.
It's a government's loss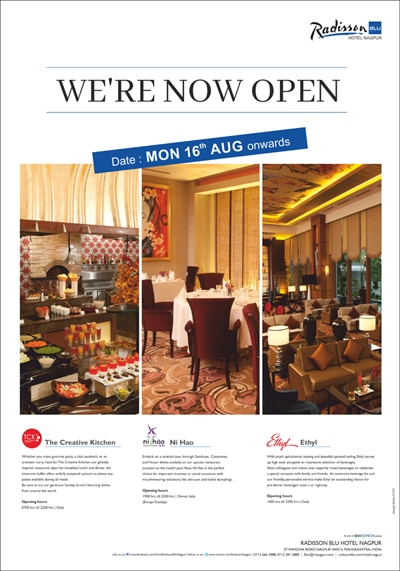 Pali informed that Nagpur Liquor Association would be simultaneously filing the petition in High Court along with Mumbai Liquor Association against the license fee hike. The fee hike would largely affect the sale of country liquor as the people going for cheap liquor will switch to mahua liquor the sale of which is rampant here, he added. "Last year the license fee was Rs 3.42 lakh which has now been revised to Rs 5.12 lakh. Only three years back the excise duty was hiked by 100 per cent and the cost of liquor went up like nothing. A quarter of liquor which was priced at Rs 70 went up at Rs 160. Further hiking the duty would mean extreme loss to the government." he reacted.
Pali said that the decision to revise the license fee and trashing the duty hike plan would have to be taken by March 3, after which code of conduct will come into effect in view of upcoming general elections.
Equation of revenue collection
The state government had passed an ordinance on February 10 in which it revised the license fee to almost double dealing a heavy blow to liquor businessmen across the state including Nagpur. The new ordinance will affect wine shop, liquor bars and country liquor establishments, making the customers to cough up for saying cheers. In Nagpur district last year, the excise department collected a total of Rs 27 crores against license fees from 11 liquor manufacturers, 27 wholesalers and 800 retailers here.
More bucks to say cheers
Another liquor trader informed that the state finance department is presently levying 20% excise duty on liquor and accordingly assigning maximum retail prices on various liquor labels. Now as per the revised price structure, it plans to apply 20% reduction on MRP and then loading 40% extra before stamping final price on foreign liquor bottles. Eventually this rounding off trick would make the buyers pay 20% more for their favorite drink. For instance a bottle of foreign liquor which presently costs Rs 500 would be first subjected to 20% reduction in its MRP which will make it for Rs 400. On this reduced amount, 40% excise duty would be levied then which would take the final price to Rs 560 (after adding 40% to Rs 400). This means for a bottle costing Rs 500, the buyers would have to shell out Rs 60 more after the new structure comes into effect.
Country liquor to be spared?
The existing duty on country liquor would continue to remain unchanged. The government apprehended that raising excise duty further on country made liquor would severely affect its sale as the buyers would eventually incline towards mahua liquor instead of paying up more for country liquor. The flourishing illegal trading of mahua liquor has only elevated government's fears.
Hopes galore
Another wine shop owner here hoped that there are no chances the government would hike excise duty, however nothing can be said of its policy. He opined, "The excise duty on foreign liquor is currently 20% and further increasing it would prompt illegal sale." He also expressed hope over the license fee reduction as he informed that a delegation has gone to meet the authorities and something concrete could come out. He informed, "The excise duty hike routinely stands at 10 per cent every year. The excise department did not go for any revision for the last 3 years and this year it suddenly revised it to whopping 40-50%. I hope this would be resolved soon and the government would roll it back partially, if not fully."