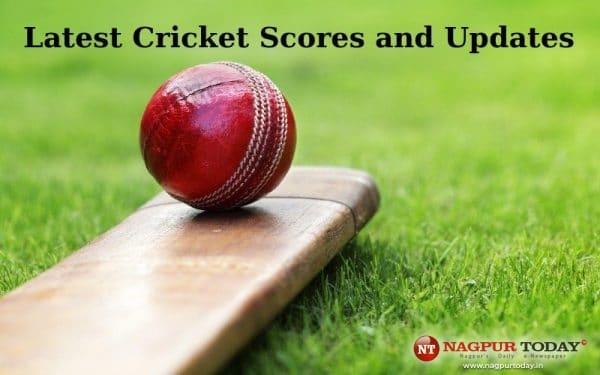 More than two billion people across the planet follow cricket. It is considered to be the second most popular sport in the world, just after football. For many, cricket is nothing short of a religion. Most passionate fans always try to keep track of live match score and updates. The recent cricketing action on the world stage had its fans in frenzy. Numerous people from India and beyond keep a tab of cricket-related sites to be up-to-date with the latest action.
The curiosity about who will win today's cricket match is always there among avid cricket fans and casual viewers. So, to make sure that they don't lose out on any important tournament updates, they tend to follow multiple sports websites.
Top website for cricket updates
The best part of using cricket websites is the convenience and simplicity they offer. You can find the latest match updates and scores through them, right in one place. Here are some of the most popular cricket websites you should check out:
Sportscafe: This website is becoming increasingly popular among sports fans owing to its superfast updates and availability of the latest news. It even provides reliable cricket match prediction tips for famous tournaments to help you better understand who might win in a major game. This unique feature of Sportscafe magnetizes many cricket lovers. Alongside cricket, you can find updates and scores of many other types of sports on this website as well. The homepage and navigation of Sportscafe are fairly simple. Hence, anyone visiting the website for the first time won't have any issues finding the information and insights they desire.
Cricbuzz: This is a one-stop destination for any avid cricket enthusiast. Cricbuzz allows you to enjoy a world of cricketing news and facts right at your fingertips. However, if you are just a casual viewer and not too familiar with the sport, this website can be confusing and overwhelming. The Cricbuzz home page is pretty basic and features the most recent news articles and match updates. At the side panel of the page, you will find fascinating insights into the cricketing world. The sheer amount of trivia and information provided on this website makes it a hot favorite of many cricket lovers.
ESPN CricInfo: A highly popular cricket website, through ESPNCricinfo, you can find live ball-to-ball coverage and live match score. They often provide in-depth analysis of multiple renowned international cricket events. You often get to read about the views and comments of several leading cricket experts on this website, which makes it truly interesting.
Star Sports: This major sports website offers live commentary, scores, highlights, and match schedules. You might even find perspectives from leading analysts about diverse cricket matches on the Star Sports website. This online platform allows you to enjoy video on demand for match clips and catch full replays, in addition to video highlights for both bowler and batsman innings.
NDTV Sports: This website provides a detailed analysis of the latest cricketing news and activities in addition to live updates. NDTV Sports even has a special column called 'Player Sports', which tends to be reserved for prominent players like M.S Dhoni, Sachin Tendulkar, and more. Insights into top cricket performances can also be found on this website.
IBNLive Cricketnext: Latest cricket updates, schedules, live scores, breaking news, and more; this website provides you with quite a comprehensive insight into the world of cricket. It also has regular columns from popular cricketing personalities, alongside special features during the cricketing season.
Whether you are traveling somewhere or are stuck at the office, you can trust the websites mentioned above to provide a live match score. Unfortunately, it is not always easy to find time to watch entire cricket matches in today's fast-paced world. But that doesn't mean you have to subdue the passion for the game. You can always explore the popular cricketing websites to find predictions about who will win today's cricket match, pitch updates, match schedule, and more. They will make you feel truly involved in the sport, no matter whether you are unfortunately stuck in meetings the whole day.
So the ball is your court now. You can choose any of the websites mentioned above, so you do not miss any important cricketing updates.