Nagpur: Rattled by the flood of land grab complaints being lodged against the land shark Dilip Gwalbanshi and his gang of henchmen, the Commissioner of Police Dr K Venkatesham, in a move, has decided to crush the menace with iron hand. The move comes after Gwalbanshi and his gang went on land grabbing spree in monstrous magnitude.
After urban land grab victims, now farmers from rural areas are also coming forward to lodge complaints against the land mafia.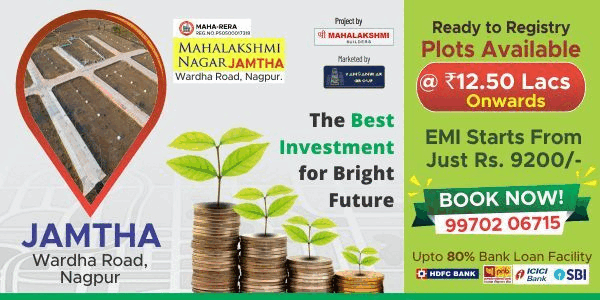 The land mafia has not only targeted individuals but also 'captured' government lands at many places and set up slums unauthorisedly.
Alarmed over the menace, the top cop on Friday (May 5) convened a multi-agency meeting at his office. The meeting was attended among others by District Collector, Joint Commissioner of Police and officials of various departments including NIT, Forest Department, City Survey, Revenue and Electricity Department.
The meeting decided to jointly crack down land mafia immediately. The Commissioner of Police assured the NIT of deploying police force whenever it demanded during action against the land grabbers.
Dr K Venkatesham has appealed the citizens whose lands might have been grabbed by the land sharks to come forward and lodge complaints without fear.
Dilip Gwalbanshi's kin booked:
Pratap Nagar police the other day registered an offence against Dilip Gwalbanshi's nephew Prem Yadav (Gwalbanshi), who fraudulently procured signatures of a farmer, who owned 3 hectare land at Gonhi (Khurd) in Nagpur district, on registry papers.
Meanwhile, ACP Somnath Waghchoure, who is personally looking into every single land grab case, raided the residence of Sidhu Chauhan alias Sondya at Hazaripahad. The cops recovered 14 registry documents from the place, relating to properties worth crores.
Acting on a tip off, the ACP carried out the search at Sondya's house along with his team on Wednesday. The raiding cops seized 14 land registry papers, power of attorney, and agreement papers belonging to urban and rural land. The team also seized several blank stamp papers. However, Sondya could not be arrested since his direct involvement is yet to come to fore. The seized material would be analysed later, said the ACP, who is leading the investigation.