Traffic cops found sitting, talking on mobile phones at major squares, HC noted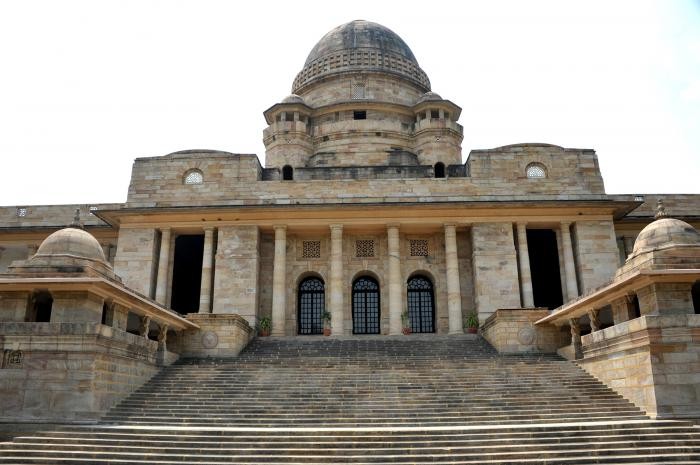 Nagpur: The Commissioner of Police Dr Bhushan Kumar Upadhyay on Wednesday faced the Nagpur bench of Bombay High Court heat for traffic mess prevailing in Second Capital City of Nagpur. Coming down heavily on the top cop, the High Court put him on notice tersely asking him "to set his house in order."
The High Court summarily rejected the poor justification about lack of manpower and infrastructure put forth by the police while noting that "this shows lack of seriousness and sensitivity to the problem which is being faced by the public at large." The anguished court observed that since last about one year, there is total failure to control and regulate the traffic on several important roads even during the office hours. The traffic police are either not seen or appeared to be continuously engaged in watching or talking on the mobile phones or talking with each other, ignoring even jumping of signals and other traffic rules. They are found essentially in some corner of the square or hiding themselves. This is creating serious problem of traffic congestion, causing delay in attending the duties on time.
The High Court was shocked when it apprised the DCP(Traffic) about the problem and sought his presence in chamber of senior administrative judge. But the DCP instead deputed a Police Inspector who expressed inability to deploy cops even at major squares during rush hour citing paucity of traffic police personnel. Taken aback by the dreadful reply, the High Court then sought to know the factual details from the authorities and gathered impression that the traffic signals are meant to control and regulate the traffic and the CCTV cameras installed are to watch the movements of traffic, and more importantly the "traffic controller has no role to play."
The High Court Registry, on November22, in a letter, informed about the meeting to Commissioner of Police. The letter noted that when presence of DCP(Traffic) was sought in chamber, the officer chose to depute a Police Inspector who responded in immature manner. The Commissioner of Police on November 27 issued detailed instructions to comply with instructions issued to regulate traffic and problems noted about shortcomings. The traffic police constables have been asked to remain present at the squares to regulate the traffic. However, the High Court observed that even these instructions were being followed in breach and the traffic is not regulated, and "constables are found sitting by the side of the road engaged in watching mobiles."
A division bench consisting of Justice Ravi Deshpande and Justice Vinay Joshi, while hearing a suo motu Public Interest Litigation (PIL) about blatant violation of traffic rules and provisions of the Motor Vehicles Act by teenagers who drive bikes and powerful moped without valid driving licence, reproduced order passed two months ago noting blatant violation of traffic rules, signal jumping and shocking response from the authorities to control this menace. The situation is alarming, the High Court noted with concern while directing Commissioner of Police, who himself had handled city's traffic and even Mumbai's traffic for quite long time, to set his house in order. The High Court warned that it would be constrained to take a serious view, if the situation is not improved.