While looking for the top 10 most sexiest women in India, one can't help but be overwhelmed with the realization of the immense beauty and sensuality Indian women have to call their own.Looking for the 10 sexiest Indian women is a combination of judging current trends, along with the personality that these women bring to the table.
There are definitely more than 10 top sexy women that deserve mention in any list charting out the raw sex appeal that a Indian woman conjures in the minds of countless men around the world.Nevertheless, this list only concerns itself with the top 10 women in India, judged according to their popularity, beauty, and sensuality.
The List of Sexiest B'Town Diva's is….
1.Mallika Sherawat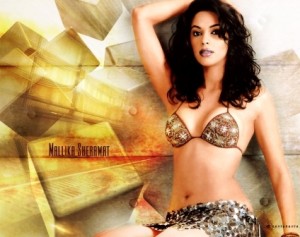 There's no better way to kick start this list than to begin with a mention our favorite voluptuousness Haryanvi diva whose tongue is faster than mind.
Not a lot of her Bollywood colleagues like being associated with her, but that doesn't effect the place of this beautiful diva in the fantasies of men across the world.
Known for her often dangerous sense of humor, Ms. Sherawat began her acting career as a sex-icon, an image the actress is yet to let go of.
Despite having alienated most of the Indian film fraternity, Mallika has been seen in a number of foreign project, and has also been associated with the likes of Jackie Chan and Jennifer Lynch.
Regardless of what Mallika might say in an interview or on Twitter, this girl from Haryana, India is without a doubt among the most sexiest women with Indian origins.
1.Shilpa Shetty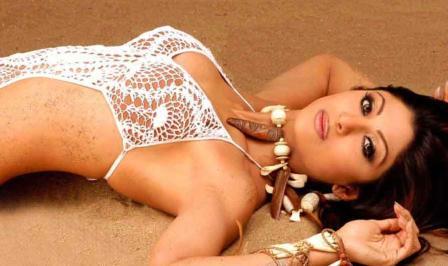 Many Indians still remember this beautiful actress with her bushy eyebrows – one glance at her today, and there is no doubt that she's hot, sexy, and very desirable.
While her current work may be that of managing the Rajasthan Royals at the Indian Premier League (IPL), one can't help but stray away from the on-field action to Mrs. Shilpa Shetty Kundra.
One can only wish that every married, or unmarried Indian woman was as beautiful as her!
3.Malaika Arora Khan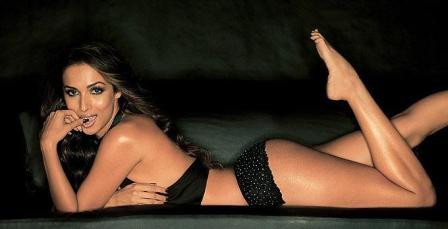 With a year that included the iconic Munni Badnaam Hui from the blockbuster film Dabbang, there is no doubt in anybody's mind that this mother and wife is among the most beautiful Indian women.
From her iconic item number atop a train in Dil Se, to her current avatar as a producer – Malaika Arora Khan sets everything ablaze. All hail the hottest Indian mother living today!
4.Lara Dutta
Having won the Miss Universe crown in 2000, Lara Dutta began her foray into the Indian film industry soon after. Being among the chosen few to have won that crown, it isn't much of a surprise to find this dusky lass on our list of the top most sexiest Indian women.
On this list where we assess the most beautiful and sexy females in the country, it's good to see someone who comes with both – beauty and brains. That being said, Lara is set to marry Indian tennis icon Mahesh Bhupathi soon.
Married or single, Lara Dutta will remain in the minds of countless men worldwide as one of the most desirable women alive today.
5.Deepika Padukone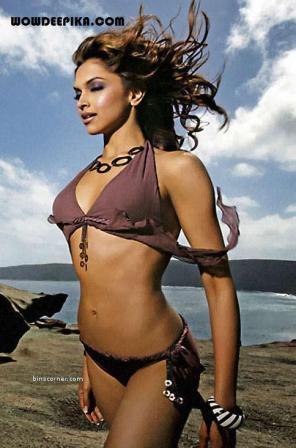 With her debut with India's biggest superstar Shahrukh Khan, Deepika's foray from modelling to movies has been quite successful.
Apart from being one of the tallest beauties on this list, Deepika has time and again proven her mettle, be in with acting, modelling, or media interaction.
6.Priyanka Chopra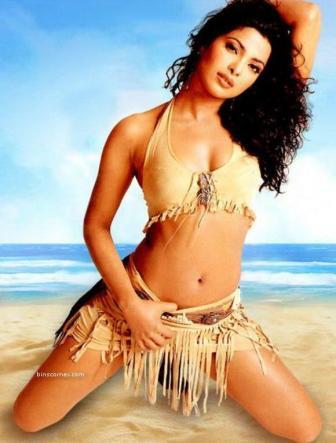 There are no two ways about it – Priyanka Chopra is smokin' hot! Having won the Miss World title in 2000, this beauty from Jamshedpur, India has demonstrated a keen acumen of professionalism.
While her friends call her "Piggy Chops" one can help but stick with Priyanka – it's a beautiful name for a truly seductive woman.
7.Aishwarya Rai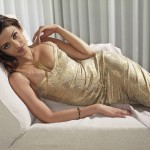 There are few things left to be said about Aishwarya Rai. Yes, she is the most beautiful woman in the world, and has been recognized for that even on Oprah!
Married to Abhishek Bachchan, Aishwarya is the perfect example any Indian man, woman, or child can give for her display of grace, sophistication, and culture.
With those eyes piercing into the very fabric of your being, it isn't surprising to find Ash (as she is lovingly referred to) on this list of top sexy women in India.
8.Bipasha Basu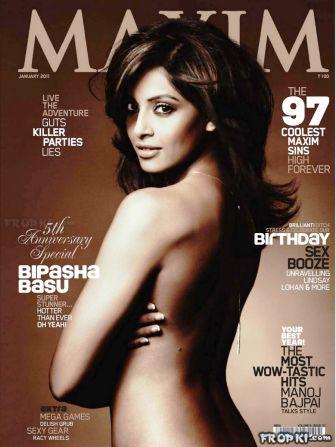 No one can display more oomph than this Bengali lass, who is ironically dating one of the sexiest men in India. From her days as one of the country's leading supermodels, to her current avatar as a leading lady in Bollywood – Bipasha's sexiness has always been her USP.
A fitness freak, foodie, and beauty that makes one gap – there is hardly anything else any man could ask for. Despite being privy to her obvious attractive qualities, Miss Basu remains appealing by simply being herself.
9.Kareena Kapoor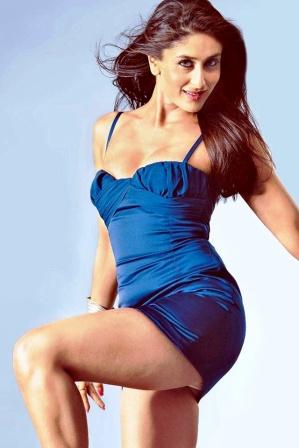 Coming from an affluent film family, Kareena wasn't really noticed in her initial days in the film industry. Post losing a whole lot of extra weight, the younger Kapoor sister went ahead and did a dance in Don, which made everybody sit up and take notice.
It was only during the shooting of Tashaan that everybody noticed just how sexy Kareena can be. While the size-zero fad was alright, the current voluptuous Kareena is among the sexiest women known to man.
10.Katrina Kaif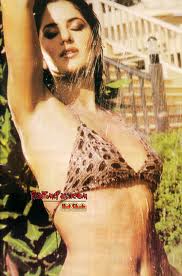 When you dance to a number like Sheila Ki Jawani, it's kind of obvious that your place on this list of the most sexiest females is cemented. But what gets Katrina Kaif the top spot is her seemingly innocent looks, coupled with raw, unadulterated sex appeal.
Katrina isn't a fitness freak, nor is she a size-zero, but she triumphs by looking fresh and off screen. For over two years now Katrina is recognized as the sexiest Indian woman by national and international magazines, news sources, and polls.
Let us know your own recommendations of the top 10 most sexiest women in India in the comments below.