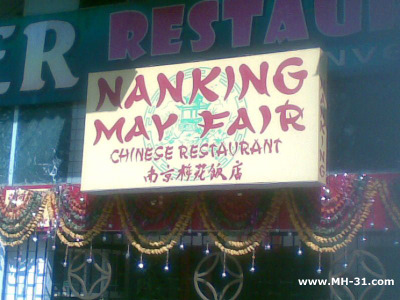 NANKING Chinese Restaurant
For all those who love Chinese food, Nanking is the place to be! It is undoubtedly the best Chinese food joint in Nagpur. Nanking at Residency Road, was established in 1968 by Mrs. Chang Moi Yen, mother of Mr. Fonging Chang – Retd. Superintendent of Custom and Central Excise. After his mother migrated to Canada, Mr. Fonging took voluntary retirement after 29 years of service and took up the administrative responsibilities of Nanking. Due to the huge popularity of the restaurant, another branch of Nanking, namely – 'Nanking May Fair Chinese Restaurant was opened in Sadar, opposite Haldiram's.
Suave and amiable: the ambience is something you'll be quite impressed with. The place is perfect for formal meetings as well as social gatherings.
Unlimited starters
Heavy eaters, here's a challenge for you! you might actually get exhausted before the main course actually arrives. The starters will render your taste-buds insatiable.The food is prepared and served hygienically. Both the restaurants have been issued "A" Grade Certificates by the Health Department of NMC (Nagpur Municipal Corporation).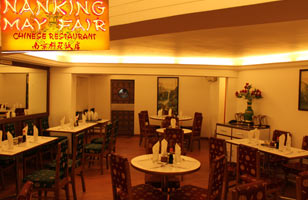 Writer recommends
Non-veg:
Chicken winglets (best in town)
Kung pao chicken
Fuk choo rice
Tum yum chicken
Chef's special prawns
Taifu Chicken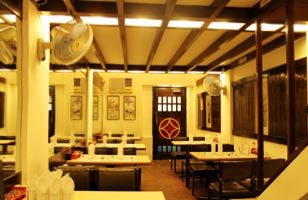 Veg:
Button mushroom soup
Tum yum veg soup
American chopsuey
Mixed vegetable with Black Bean Sauce
Dig in for the authentic Chinese food experience!
The service is quick. The mannerisms and zeal of the operators add positively to the whole dining experience. They take reservations. It's recommended you book a table, since the place is always crowded.
In all it is an excellent place, though a tad-bit expensive. However, you won't regret shelling out those extra bucks because it's totally worth it!
Rating:
Food : 9/10
Service : 9/10
Ambience : 8/10
Location:
1. Residency Road, Sada, Nagpur- 440001
2. Opp Haldiram Hotspot, Mangalwari Road, Sadar, Nagpur – 440001
By Marcelo Azavedo