Nagpur: Nagpur Municipal Corporation and Orange City Water while initiating stern actions like disconnection of taps against Water Tax Defaulters who have not paid their dues during Amnesty scheme period has also lodged police complaints against 3 (Three) water tax defaulters who have illegally reconnected its connections after disconnection.
NMC-OCW lodged police complaints against these illegal consumers who have reconnected after disconnection, one each in Imamwada police station (Dhantoli Zone), Jaripatka Police Station (Asi Nagar zone ) and Mankapur Police Station (Mangalwari zone).
From which 2 consumer, one from Dhantoli and another from Mangalwari zone have cleared the entire balance dues & also given NMC-OCW 'an apology letter', so police complaints were withdrawn by respective zone after consultation with NMC delegate.
It must be mentioned here, Nagpur Municipal Corporation had conducted an Amnesty Scheme for the defaulters of Water Tax during the period 17th July to 7th August. The defaulters who paid their entire arrear were relieved of the delay payment charges levied on their arrear amount.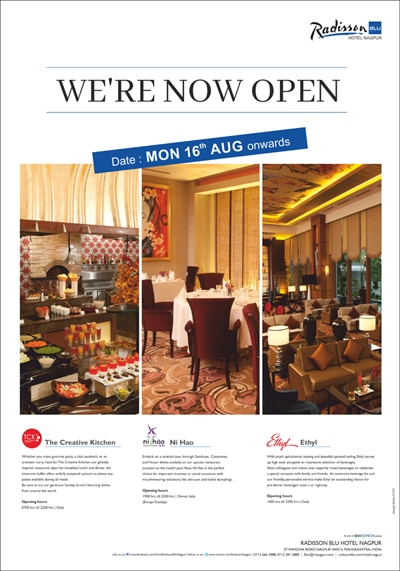 However, the defaulters who have not turned up to take advantage of the scheme, a stern action like disconnection of taps as well as police complaints against rigid defaulters are going on.
Till September 1, almost 1766 connections were snapped from which 426 were reconnected after payment received of Rs 82.78 lakh.
Now, NMC-OCW has formed Teams in each zone dedicated to the task of initiating actions. The defaulters, whose connections have already been disconnected, and they are reluctant to clear their dues will face police complaints.
The Amnesty that started on 17th July and ended on Aug 7, has been taken advantage of by 27, 155 consumers who have paid the arrears amounting to Rs.13.61 crore .