Nagpur: A three day Entrepreneurship Awareness camp was organised from 20 to 22nd July, atLaxminarayan Institute of Technology, a conducted College of RashtrasantTukadojiMaharaj Nagpur University, Nagpur which was sanctioned by DST-NIMAT Project 2017-18, under the aegis of NSTEDB, Govt. of India, coordinated through EDII Ahemdabad.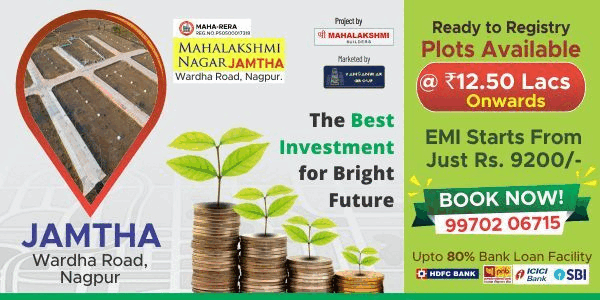 The camp started with the inaugural ceremony where B. Vijay Kumar, In-Charge Director MSME-DI, Nagpur was the Chief Guest. Dr. R.B. Mankar, Director, LIT Nagpur, S.R. Khunjare, Assistant Director (Metallurgy), MSME-DI, and Dr. R.P Ugwekar, HOD, Chemical Engg Department, and Camp Coordinator LIT, Nagpur were also present on the occasion. B. Vijay Kumar explained various schemes of MSME for the upcoming entrepreneurs. He explained how to get the assistance from MSME for Innovative ideas. Dr. R.B. Mankar stressed the emergent need of such camps for the students. DR. R. P. Ugwekar elaborated the objective of the campis to create awareness among the students of Chemical Engineering and Technology background about various facets of entrepreneurship as an alternative career option and also highlighting the merits of pursuing such an option. S.R. Khujnare guided the students on this occasion.
C.S. Dodke, Former Assistant Director, MSME DI conducted the first interaction session where he discussed about entrepreneurship and its current scenario. He also told us about the Make in India campaign and various schemes of Govt of India. KavitaDambhare, Flight India NGO spoke about identification of business opportunities and mechanism of product selection. She emphasised that today's youth should focus on becoming job creators rather than job seekers. Dr. A.N. Vaidya, Senior Scientist, NEERI, Nagpur emphasised on the importance of time management and clearing of concepts because only then will we be able to do justice with our work.He explained about the contribution of R & D Institutions to develop new technologies which are available for Entrepreneurs.
On the second day Prof. S.P. Ghisad, LIT Nagpur interacted with the students. He asked everyone to be realistic, develop skills and also to enhance their financial quotient. Financial aspects of SSI unit including salient features of a project report were brieflydiscussed by J.Y. Mohite. Dr. R.P. Ugwekar conducted the Session on Competency Analysis in which he explained about the importance of soft skill competency for becoming the successful entrepreneur, how the competencies can be identified and analysed. CA Yogesh Wankhede and Hitesh Hayaran, Senior Manager, Canara Bank discussed the various schemes of support and assistance available from govt agencies, banks, etc.
Interaction session was organised with the successful Entrepreneur Jaysingh Krishnaraoji Chavan, CMD Ranjana Group of Industries, Nagpur who despite of being 87% physically disabled didn't let his disability from becoming a hurdle in his path of success. He said that learning is a lifelong process, we can learn from a child too. We should be optimistic, have courage and never underestimate anybody. He inspired the confidence in students to become entrepreneur by narrating various challenging incidents from his own experiences.

On the last day industrial visit was organised to MIDC, Buttibori, Nagpur. Where two industriesvisited, Common Effluent Treatment Plant, SMS, C.S. Srakar interacted with the participants andInventys Research Company Pvt Ltd., where Dr. Deepak B. Birewar, Chairman and Managing Director shared his valuable experiences of commissioning the plant. It was a great experience for all the students to be able to see the applications of chemical engineering in real life. The plant personnel have explained the functioning of plant to the participants. Dr. B.A. Bhanvase helped in coordinating plant visit.

The Camp Coordinator expresses the deep sense of gratitude to NSTEDB, Gov. of India, DST and EDII Ahmedabad for sanctioning the EAC and to the authorities of R.T.M. Nagpur University to provide the necessary infrastructure for conduction of such programmes for the benefit of students. Volunteers Vishal,Vijay, Sumit, Akshay, Shashwat, Yogesh, Dnyaneshwar, Rachit, Kalpesh have taken commendable efforts. The programme was successfully anchored by Mandar, Laveena, Disha and Nachiket.