But police and Enforcement Department 'choose' to 'sit idle'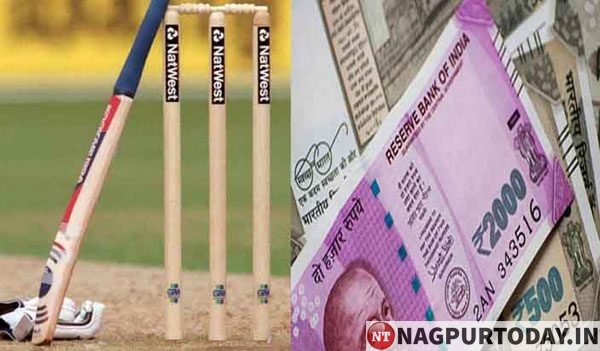 Nagpur: After lying low, a notorious cricket bookie of city has got himself activated with full 'vigour.' But surprisingly, police department and ED (Enforcement Department) have been found sitting 'idle.' Recently, a big fish was netted but as the probe exposed bigwig names, the concerned authorities not only let this bookie off the hook but also saved their skin!
With cricket fever reaching its peak and IPL around the corner, this infamous bookie has made his ground in the betting world again with 'vengeance.' He has formed a team of his henchmen and trusted lieutenants from the city and preparing to dispatch them to big cities in foreign countries and Gulf nations to handle his business. This notorious bookie reportedly promised 'moolah' to the kins of his henchmen and lieutenants in future in the event of some bad happening. The 'contracted' elements are also being assured of only two-year contract and a life full of 'joy and fun.'
This bookie is the same who was on the verge of revealing names of 'beneficiaries' linked to his dubious business. Mention of some police officials and half a dozen senior journalists of some reputed newspapers was being suspected. However, in a pre-emptive act to save their skin, all these 'beneficiaries' managed to let this bookie off the hook!
Actually, this bookie is an old thug. He is an expert in hoodwinking and dodging action against him. His victims in city are in thousands. Being a big gambler in the 90s, he would trap wealthy college students in lousy lifestyle and forced them to depend on him. Furthermore, with nefarious designs in his mind, this thug extended financial help to his 'rowdy' victims for gambling and other dubious acts.
After winning their confidence, this thug would then demand his money back from the 'addicted' victims. This was his 'ruthless' style. But this 'speciality' once boomeranged when a group of youths abducted him between Indora Square and Kamal Square and gave him a solid bashing after tying him to a bed on Bhandara Road sometime back.
The dubious chapter of this bookie does not end here. This thug has grabbed a prime land situated in the premises at Railway-based Sai Mandir. And to hide his 'sins' this thug has started some 'pious' acts such as serving food on every Thursday and taking some devotees on pilgrimage to Shirdi free of cost. Interestingly, most of the common citizens are well aware of the 'real face' of this thug. But surprisingly, police department and 'ED' have gone blind and sit idle.