Mumbai: Maharashtra's BJP government is seeking an image makeover — just like the party's government at the Centre changed its messaging after Rahul Gandhi's "suit-boot sarkar" jibe.
Faced with criticism about its performance at the three-year mark, Chief Minister Devendra Fadnavis's government has rolled out a massive publicity campaign which has individuals from apparently rural backgrounds saying 'Mi labharthi, majha sarkar' or 'I am a beneficiary, this is my government'.
The campaign has seen the government's publicity machinery reach out to the grassroots and rope in villagers to be faces of its schemes across television, print and social media platforms.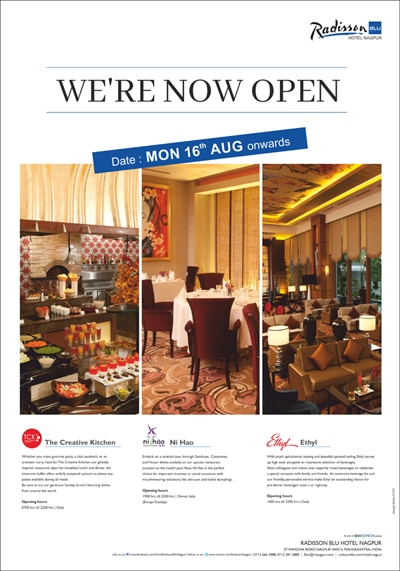 It will run from 31 October, the third anniversary of the government, to 15 November and is part of a four-month publicity campaign for which a special budget of Rs 26.33 crore has been sanctioned.
In one video, a young Imamuddin Qadri from western Maharashtra's Aurangabad district thanks Fadnavis for enabling him to get education and subsequently a job at SBI Credit Cards through the state's 'Pramod Mahajan Kaushalya Vikas Yojana,' a skill development scheme.
Similarly, in Vidarbha's Washim district, Manohar Telange stands in front of his brick home talking about how he had a kutcha house earlier that would leak when it rained, and thanks the government for giving him a permanent house.
Maharashtra's BJP government is battling criticism from the opposition for an agrarian distress, slow implementation of its 'housing for all' mission, lack of new employment opportunities and questions over its claims under the 'Swachh Maharashtra' mission, among others.
Like at the Centre, there is also an increasing perception that the BJP and its ministers focus more on winning elections rather than improving governance.
"On one side the government is cutting expenditure on development and on the other it is spending crores of rupees to talk up work it has not been able to do. People have lost trust in the government. Marketing and advertising to create a rosy picture is not going to fool the public," said Sachin Sawant, state Congress spokesperson.
The government rejected the criticism and said it was merely letting the people themselves talk about life under the Fadnavis government. "Villagers are directly certifying the government's success and also informing the public at large about its various schemes," said Ketan Pathak, officer on special duty in the chief minister's office.
"The chief minister insisted that we should not mark the completion of three years with any celebration, but communication," he said.
"On completing two years in office last year, the government highlighted its achievements. This time we decided let's get people themselves to tell the society how the government has helped them."
Pathak said the government roped in various departments to identify unique stories among beneficiaries, such as the story of an old woman who was the first to raise her hand for a toilet in her village, inspiring the entire village to get toilets in their homes. The Directorate General of Information and Public Relations anchored the scheme, getting consent from the identified beneficiaries to talk about their stories and shoot from their villages.
"This is not a political issue for us and we are not concerned about any perception that the opposition holds," said Keshav Upadhyay, state BJP spokesperson. "But as a government, we want to ensure that people know we don't simply make announcements. We also deliver."