Third phase of Jan Sangharsh Yatra to start from October 24th in Marathwada

Jalyukt Shivar is the biggest scam in Maharashtra!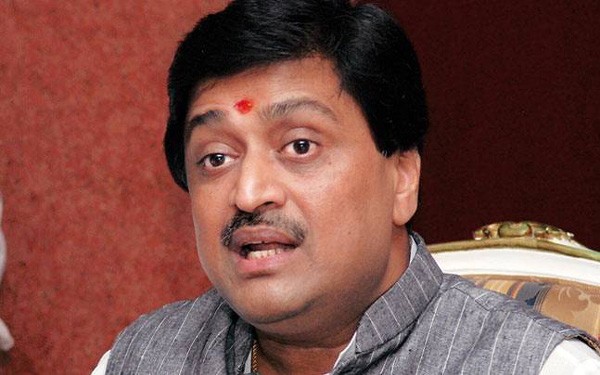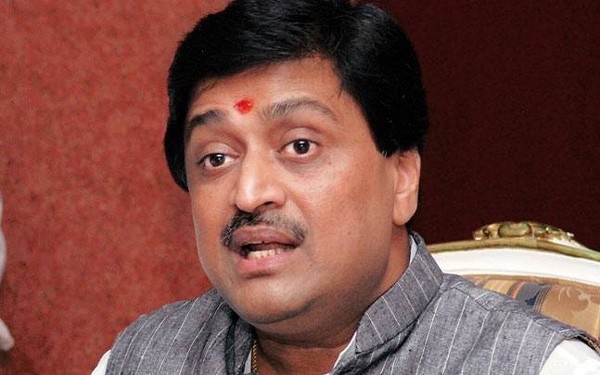 Ashok-Chavan-1.jpg
Mumbai: Hitting out at the Maharashtra government over its reluctance to declare a drought despite severe water scarcity across the state, Maharashtra Pradesh Congress Committee President Ashok Chavan announced that the third phase of the statewide Jan Sangharsh Yatra would be dedicated to raising the demands of drought-affected farmers in Marathwada.
"Marathwada has received 68% of expected rainfall this year. Dams are running dry. Why is the Chief Minister playing with the words and not declaring drought?" asked Chavan at a press conference at Mumbai's Gandhi Bhavan. "How many more farmers will take their lives before this government takes action?"
The Yatra will begin with the blessings of Tuljapur Bhavani on October 24 and will move across 27 Vidhan Sabha constituencies, culminating in Aurangabad on November 1. Leader of the Opposition Radhakrishna Vikhe Patil, former Chief Ministers Prithviraj Chavan and Sushilkumar Shinde, and other prominent Congress leaders will also be a part of the Yatra.
Marathwada is currently facing acute water scarcity. The Jayakwadi Dam, which is the lifeline of the region, is currently filled with only 37% live storage as against 100% stock reported last year. In Majalgaon dam, live storage is 0% of the total capacity while in Manjara dam (the main source of water for Latur), live storage is 2% of the total capacity.
"The government has failed to release water into the Jayakwadi Dam. Now, they have even started diverting water from the Upper Penganga project – leading to potential water scarcity in Nanded, Yavatmal, Parbhani, and Hingoli," said Chavan. "I have met both the Chief Minister and the Governor to protest against this diversion of water. We will not allow this government to destroy the future of Marathwada."
Chavan pointed to how there were no droughts between 1999 and 2011 despite low rainfall. He said that reports by the Indian Institute of Tropical Meteorology Pune and the Indian Institute of Science Bengaluru had established that the 2015 and 2016 droughts in Marathwada were man-made and caused by poor management of water resources.
"Chief Minister Devendra Fadnavis' flagship Jalyukt Shivar is the biggest scam in Maharashtra," said Chavan, accusing the government of spending money on publicity stunts rather than concrete policies. "Crores have been spent, but there has been no change in the water table. Jalyukt Shivar has only benefited private contractors affiliated with the BJP."
Claiming that the word "drought-like" did not have a legal definition under the new Manual for Drought Management introduced in 2016, Chavan said that the government was attempting to fool the people of Maharashtra with misleading statements and press releases
"The government can either declare a situation of scarcity or a situation of drought. Given the ground realities, the Congress demands an immediate declaration of drought ," said Chavan. "Water scarcity has already become a pressing problem in October. What will happen in the months to come?"
Chavan asked the government to take measures to avoid bureaucratic red tape from preventing drought-relief measures. He demanded that tanker deployment permissions should be given not by the district collector but by tehsildars to allow for swift action.
The Jan Sangharsh Yatra, which covered Western Maharashtra and North Maharashtra in its previous phases, had focused on improper distribution of funds under the government's farm loan waiver program, irregular implementation of MSP across the state, rising fuel prices, and the plight of drought affected farmers across the region.
"In July 2017, the government said that 89 lakh farmers would benefit from the farm loan waiver. Now, in September 2018, the government said that only 50 lakh farmers were eligible for a waiver," said Chavan. "This farm loan waiver is a publicity stunt. How many farmers have received money in their accounts?"
Chavan also hit out at the government over its failure to provide reservations to Marathas, muslims and Dhangars. He added that an atmosphere of communal and casteist hatred was being created across the state, with the BJP trying to violently suppress all forms of dissent.
"The murder of Manoj Dubey by BJP workers is an example of the politics of intimidation of the BJP," Chavan said. "This government is afraid of those who speak truth to power. We must remain vigilant against such attacks as elections come closer. I request the Election Commission to take such incidents seriously," Mr Chavan observed.
· Enclose here with the detailed programme of 3rd Phase of Jansangharsha Yatra & Drought hit Area