Nagpur: Internationally Acclaimed Dr. Pachlore Foundations, Maestro Multiversity is acclaimed far & wide for its Social, Cultural, Educational & Medical Services. Dr. Pachlore Foundation popularly Known for its Innovative Programs & Creative Projects, which always experiments & executes new ideas and thoughts. To embark upon the study and solution for rising Students & Farmers suicide cases, Dr. Pachlore Foundations , Maestro Multiversity & Planet-V recently organized a series of An Interdisciplinary Meet & Workshop with the theme – ' Operation- 'Theatre & Movies For Mind' From 25 to 30 september at Mumbai, Pune, Nagpur & Amravati. The conclave witnessed the presence and versatile participation of stalwarts and Titans from the vivid field of Art, Science, Medicine, Literature & Media. The event was marked by the Intellectual presence of Literature Laureate Prof. Kamlakar Sontake, Bollywood & T.V Actor Milind Wagh and Movie & Theatre Actor Dr. Anil Rastogi
The Highlight of the Event proved to be the dazzling presence of Bollywood Superstar & Theatre Icon Irfan Khan as the Chief Guest. Known for Intense Acting and Serious Script Selection, Irfan Khan mesmerized the audience with his Guiding words and Nostalgic Moments. His hilarious sharing of Theatres Role in his success, was highly appreciated. He Insisted on renovating & redefining present education system. In present era of High demand & stress, the command of life can only be achieved by making life harmonious with balance of personal and professional life.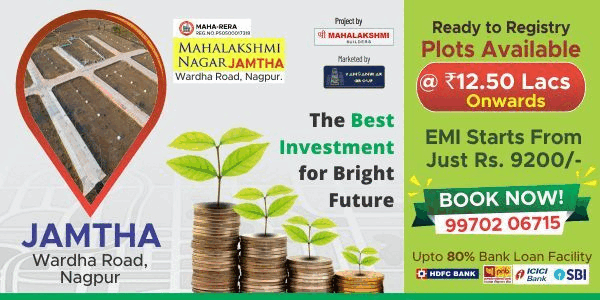 Addressing the participants in his Magnetic Style, Irfan Khan Expressed,- " Theatre Craft & Creative Dramatics plays a pivotal role in building personality. It's an effective tool through which an Individual can express and emote effectively. Dr. Pachlore foundations efforts to simplify learning & healing process through 'Edutainment' is really admirable. Theatre is scientifically practiced as Medication & Meditation at Maestro Multiversity".
"I am pleased to witness the practical application of Theatre Art in real sense. Specially , The use of Psycho – Drama asmedical therapy is commendable. I whole heartedly congratulate Dr. Pachlore Foundation for extending helping hand to the needy & destitute suffering from depression . Most Importantly for guiding & motivating to the farmers and Their families in tough time. I have witnessed the Mass Hysteria turning into Class History." Said Veteran Actor , Director & Activist Dr. Rastogi.
"Dr. Pachlore Foundation deserves all the applause & The credit of getting medicos , masters & mediocre on one platform for social orientation & Awareness. The present generation need tochannelise their energy to creative activities , through which they can achieve harmonious growth. 'Feeling low and Going slow' will not be entertained and serve any purpose in jet age." Guided Prof. Sontake. He appealed the participants to be positive and purposeful in all walks of life.
The spotlight of the event proved to be the performance of famous Russian writer Anton Chekhovs Play, 'A Swan Song' enacted by Dr. Vikramsingh & Dr. Sanjeevani Pachlore. The audienceapplauded the classic portrayal of protagonist actor and his plight as an old age actor. The music pieces of Beethoven with sound, shadow and light show added cherry on the cake to the show. T.V , Theatre & Movie Artist Milind Wagh expressed , Dr.Pachlore foundations , Maestro Multiversity's project 'Operation – Theatre & Movies is an Feast for heart & Mind in all sense. You rarely come across Intellectual and Classics presented with so sincerity and simplicity to the mass. This is the Art in its purest form, serving the Noble cause, I feel proud to be part of it."
Expressing Satisfaction over the successful execution Of ' Operation – Theatre & Movies, Dr. Vikramsingh Pachlore ( Director – Maestro Multiversity ) said, " Its all about exploring & experimenting education beyond the horizon. To fight depression with creative expression and make lifetime Impression. Our deep gratitude for all the Intellectuals and Individuals who extended their helping hand to serve the poor , destitute and depressed. This project comes not merely as ray of hope, but as guiding light to all the fighting spirit. We all wish to give one message and mission only that – Inspite of all odds , Life Is Beautiful,'Live Creation – Leave Destruction'.
The event was flooded with series of remedial workshops , panel discussions , presentations and performances on various critical educational, social and medical issues dealt in modern praxis of Creative Dramatics and theatre craft. The concluding session was marked with Drama reading by Irfan Khan, Garreth Armstrong & Dr. Siddiqui of famous play by Dr. Vikramsingh Pachlore, 'Confession Of Shakespeare'. In his valedictory address Irfan khan express , ' This event will be marked in history as to unlock the door of drama for drastic and democratic demonstration against depression' we should all pledge to add life to life, by being creative and innovative. Lets Dare to Care & Share'. Irfan Khan congratulated Dr.Pachlore Foundations, Maestro Mutliversity for organizing novice projects for class and mass.
Amidst the laughing and cheering the thunderous applause ; even the odd sigh of disappointment, stood a moment that will go down in every participants album book as an outstanding memory of education life. For the , 'Operation – Theatre & Movies for Mind' workshop organized by Dr. Pachlore Foundations, Maestro Multiversity India. Professionals & Students from all over India and Abroad from various streams of Management, Medical, Engineering, Arts & Humanities gathered to mark the event into big fair & Festival. Along with dignitaries like Dr. Agashe , Prof. Khandave, Prof. Subbarao, Dr. Swaminathan , Arupa Lahiri, Dr. Sanjeevani , The'Operation – Theatre & Movies for Mind' workshop attracted professionals, executives and students from vivid streams who all expressed their satisfaction and joy to participate in the Innovative International event which they expressed has added boost to their life and personality.