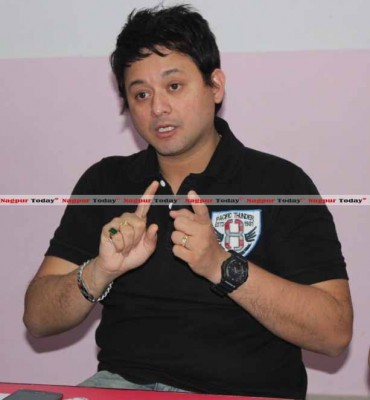 Nagpur News:
The Auram Entertainment Pvt Ltd, Nagpur, in cooperation with Siddhivinayak Publicity, the reputed organizer of high-quality entertainment programmes, has been holding of 4 shows of Marathi play"Get Well Soon" at Vasantrao Deshpande Hall in Civil Lines. The shows have been organized on January 16, 17, and 19. The shows and timings are as follows:
1) Thursday, January 16:          First show at 6 pm.
2) Friday, January 17:               Second and third show at 6 pm and 9 pm.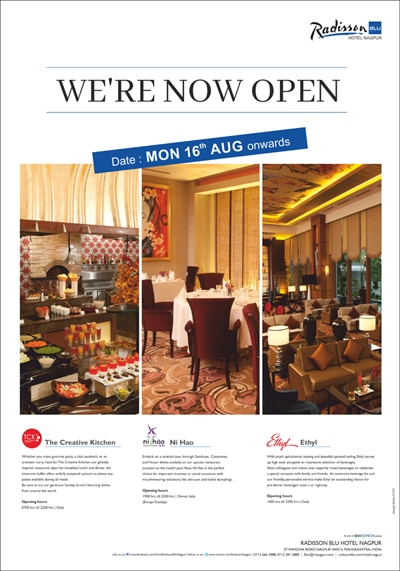 3) Sunday, Janaury 19:              Fourth show at 1.30 pm.
The main roles in the dram "Get well soon" have been played by Swapnil Joshi, Sandip Mehta, Madhavi Kulkarni and Samidha Guru. The playwright of the the play, produced by Jigisha and Ashtavinayak, Mumbai, is Prashant Dalvi while the Director is Chandrakant Kulkarni. The play has so far been successfully staged 60 times.
The debutant Swapnil Joshi is a star actor in Marathi cinema and television. Though he first acted in theatre as a child artist at the age of 7, this play can be considered as his debut play in Marathi theatre.
The main characters of the play addressed a press conference on Thursday. Swapnil Joshi, while replying to a question about why so late in the Marathi Theatre arena, he said, "I wanted to act in plays when I could devote full time for it. This is because I wanted to enjoy the full process of brainstorming on the script, rehearsals together and then getting to play on stage."
Swapnil further said, "The role in the play is totally different from my on-screen image till now hence I selected it. The play is based on an addiction and portrays about how one loses precious persons and events in his life. So to get him back on track, the play says "Get well soon". It is based on a book Muktipatra," the actor stated.
Regarding his role in the play, Swapnil said "Pratik is character name which means symbol and the audience will feel that the character is symbolic of themselves at one or the other stage in the theatre."
When media raised doubts about the seriousness of the play, Swapnil said "The play is not serious even though the message is serious. There's a deliberate effort to keep the language of the play simpler than to show off language skills to get applause."
When Nagpur Today asked him if it is important for a Marathi actor to do theatre to get a stamp of being a good actor, Swapnil said "I do not think that way. Cinema is good for larger a reach, but theatre is better for direct communication with the audience. But I do agree that theatre helps in the growth of an actor. For me, theatre is a therapy. Theatre is meditation."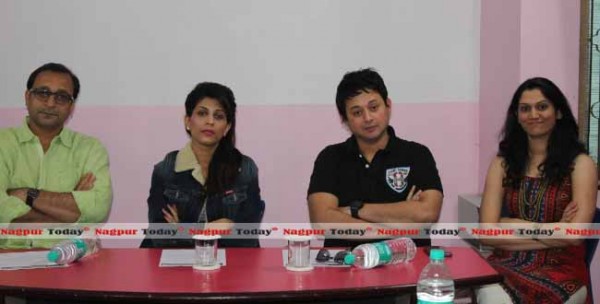 His film with actress Mukta Barve was loved by one and all and latest film "Marriage Once More" with her is doing good business. Nagpur Today asked him about his chemistry with Mukta, Swapnil replied that he did not know her before their first film but while working they became good friends. They became so comfortable as actors that they can take each other for granted in good sense of the word. So this comfort reflects on screen which is called as "Chemistry" by media. He is doing 4 new films and he told Nagpur Today that one of them will be with Mukta Barve.
Sandip Mehta, Samidha Guru and Madhavi Kulkarni were also present at the press conference and they too answered questions of the media. When asked if this play can be made into a movie, Sandip Mehta said that the play's script is very suitable for a film and he complimented that way to his writer on his first reading of the script.
Samidha Guru, who hails from Nagpur, is also debuting through this play. Before this, she did television serials in Marathi.
–Prashen Kaywal