… By Dr. Jaspal Arneja -Chief & Director Cath Lab,Arneja Heart Institute, Nagpur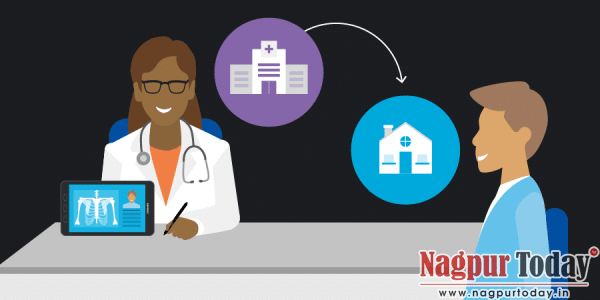 Globally, cardiovascular diseases are the leading cause of deaths, claimingnearly 18 million lives each year. India accounts for one-fifth of these deaths, with an early age of onset, rapid progression, and a high mortality rate.
While cardiovascular disease (CVD) is often perceived as a problem only affecting older populations, the truth is young adults are more at risk than most people realize. The fact is CVD can affect anyone, at any age. Since heart disease often appears without any symptoms initially, it often tends to not get noticed. Behavioural risk factors such as unhealthy diets, physical inactivity, tobacco use, and alcohol abuseplay an important role in determining whether you are likely to develop heart disease.
However, while heart disease can be deadly, the good news is that it is also preventable in most people. For those recovering from a heart attack, heart failure, or any other heart condition that requires medical treatment or surgery, Cardiac Rehabilitation (CR)plays a crucial part in the recovery process. Cardiac rehabilitation addresses the psychological and physiological stresses of CVD, reduces the risk of mortality, and improves cardiovascular function to help patients resume a normal quality of life.
I recall the case of Mrs. Shirodkar (name changed), a 51-year-old who visited my OPD for a routine examination. On finding that her blood pressure was higher than expected, we did an ECG and additional tests for her heart. Through surgery, two of her blood vessels were opened, preventing a potentially fatal heart attack. She was then advised to follow a virtual home-based cardiac rehabilitation programme, which allowed her to optimise her medication consumption, maintain a balanced diet and exercise regime and provided stress-relieving tips. Within twelve weeks, her blood pressure and heart rate had stabilisedandshe gained complete confidence.
In India, though we know that cardiac rehabilitation is effective and necessary in the CVD population, due to the sheer number of cases our doctors have to deal with, CR has often been considered a luxury. The availability of suitable CR services is limited and there are various barriers to participation – lack of endorsement by cardiologists, low socioeconomic status of patients, poor adherence to CR programmes, poor exercise habits, lack of transport facilities, and poor family and social support etc.
To combat these problems, home-based cardiac rehabilitation programmes, certified by physicians, are often considered the most viable alternative. because in the absence of a reliable and easily accessible CR programme, the rehabilitation of patients becomes dependent on home-care by close relatives. However, home-care can often be inadequate due to a lack of knowledge and training. This gap between surgery and post-operative rehabilitation can be addressed with an effective virtual home-based CR programme.
Today, using telehealth solutions and monitoring devices at home, a patient can be supervised for cardiac exercises while the team assists them to monitor their health. Mobile technology, artificial intelligence, and supportive services have it possible for healthcare applications like Numen to offer patients medical care in the comfort of their own homes. Heart patients can be closely monitored almost daily, with any urgent actions taken immediately. In this way applications like Numen are changing delivery of healthcare from a reactive to a proactive approach.
Such technology-based solutions have multiple benefits. Theycan ensure timely intervention for those who require immediate care while providing safe alternatives to those who do not require hospital care. This can relieve the pressure in hospitals considerably. Doctors can also serve more patients by examining and diagnosing more people remotely and faster. This again reduces the number of patients entering hospitals and medical facilities.
With many people still reluctant to venture out, especially to crowded public places like hospitals, an effective home-based cardiac rehabilitation enables technology to join hands with a team-oriented approach and revolutionise how CVD can be better managed in the population.
… By Dr. Jaspal Arneja -Chief & Director Cath Lab,Arneja Heart Institute, Nagpur