Nagpur: The Cultural Capital of India, the home to City of Joy, the land of poets, writers and artists, West Bengal is all to give an unforgettable exploring experience to the tourists and become a hot tourist destination. The state which once boasted the capital of British India, is now soon going to leave its mark on the tourism map of the country.
While speaking to media personnel in a press meet, Managing Director of West Bengal Tourism Development Corporation Limited (WBTDCL) C Murugan, IAS, Deputy Director of West Bengal Tourism Development Corporation Limited Amitabh Ghosh and Tourist Officer Sajal Sarkar, said that the WBTDCL is renewing its reach to other possible places from where they could get more tourists.
Managing Director WBTDCL C Murugan said that the total tourist quantity is 5.3% while National percentage of tourists to West Bengal is 11.3%. Leaving no stone un-turned, Government of West Bengal has initiated a slew of measures including a whole new campaign for the promotion of tourism in the country and globe. West Bengal is the 6th preferred destination for international tourists and 9th most preferred destination for the domestic tourists. With a new logo 'Experience Bengal' with the tagline 'The sweetest part of India', the state tourism board is playing its cards aggressively and is sure to improve its position significantly.
As tourism is considered the foremost tool for image-building of any state, West Bengal too knows the importance of developing the state as a major tourist destination. The prime focus of the new tourism promotion campaign is to develop the primary tourist circuits of the state i.e. Darjeeling, Dooars, Kolkata, Sundarbans, beaches and heritage Bengal. The government has also set up an Eco-tourism Board to ensure the convergence in developing new tourist destinations. In a bid to promote the grandeur of tea-gardens of the state, the state tourism board has launched a Tea-tourism Policy in which many tea-gardens have shown considerable interest. Apart from this, two major tourism development projects are also underway, comprising the Mega Eco-tourism Hub in Gajoldoba and the Eco-tourism hub at Jharkhali, Sundarbans.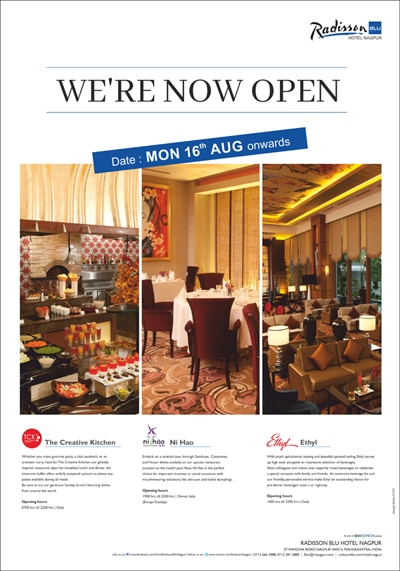 Projects have also been initiated or going to be initiated in many other places of the state too. Projects such as Heritage Project at Jhargram Rajbari, rural tourism at Antpur, Hoogly, restoration of Old China Town in Tiretta Bazaar and master plan for development of coastal tourism circuit along the coast of Digha-Mandarmoni-Tajpur-Shankarpur to Bakkhali-Frasergunj-Henry Island have been already completed or are soon going to be completed.
Speaking more about the tourism development Managing Director of West Bengal Tourism Development Corporation Limited (WBTDCL) C Murugan, IAS, said that the state government is fully committed to present Bengal as the premier tourism destination in the minds of the tourists and explorers.