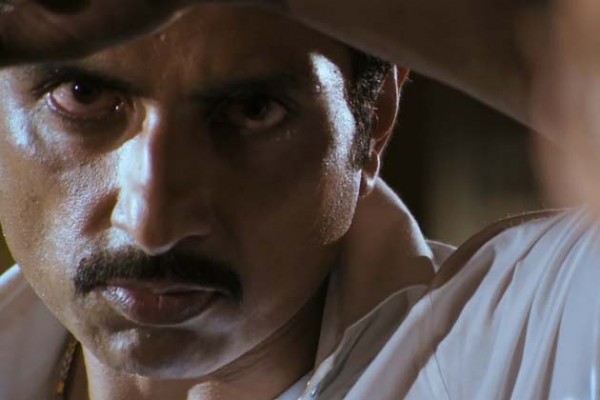 A man who thought acting was better than engineering, had never thought that after doing some heroic roles in movies like Yuva, Jodha Akbar and Singh Is King, this Cheddi Singh of Dabangg, the fittest actor in B-town, will get the fire of a Shootout.
On May 1, 2013, releases the much awaited "Shootout at Wadala" in which Sonu Sood plays the wanted Dawood Ibrahim. In a conversation with Nagpur Today's Raj, Sonu Sood tells us what it was like from the day he was offered the film till the very last day of shoot.
Raj: What was your reaction when Dawood's role was offered to you?
Sonu Sood: Challenging! I was very excited to play the role of a don about whom I have heard so much. So it was exciting.
Raj: Did you read Hussain Zaidi's "Dongri to Dubai" before you went on with the film?
Sonu Sood: Yes, I did read it before the shoot began. I think it is a great book greatly written; you can make 3 films out the book, and this would be the best one.
Raj: The actual shootout at Wadala happened on 1st November, 1982. Where were you that day?
Sonu Sood:  I was in school, busy shooting the football (laughs).
Raj: Dawood and Manya Surve had a great fight. Did you know about Manya Surve before the film came to you?
Sonu Sood: No, I didn't know much about him. But, during the shoot at Dongri, people would still talk about him, and told me many interesting things.
Raj: How was it working with Manoj Bajpai and John Abraham?
Sonu Sood: Wow, it was great! Manoj bhai is a great, great actor. You learn so much from him. I feel lucky to be playing younger to him in the film. And John is a sweet guy. Yeah, people say he is a hunk, but he was good to me- soft hearted, focused and a great human being.
Raj: So was it party on the sets?
Sonu Sood: It was fun, even though we were doing a serious film. When you have like minded people with you, it becomes easy to work and play.
Raj: After Cheddi Singh, you are playing a character with shades of grey again in this film. Once Amrish puri ji had said that he is happy to play a bad man…
Sonu Sood: Well I'm happy to play a good role. The role may be anything, but it should bring out the best in me.
I am sure my fans are going to love me in Shootout at Wadala.
Raj: Any message to Nagpurites?
Sonu Sood: Just keep giving the love you have always given me… Cheers! I love you all.
–      Yashraj Trivedi