The Return of Rajan….!!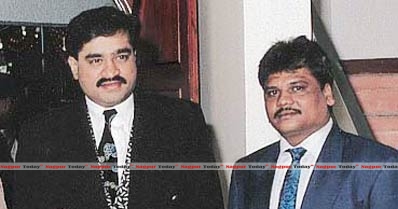 Chhota Rajan returns to India after 27 years with a profile markedly altered in the time since he fled. From one among the dreaded criminals of Mumbai's underworld, he recast himself as a 'patriotic don', and was helped as such by official handlers, offering occasional cooperation to a section of the Indian security establishment against his archrival, Dawood Ibrahim. He now puts India's law and justice system to the test. Law enforcement agencies investigating Rajan and the courts must deal, and be seen to be dealing, with him in the firmest manner to send the unambiguous message that crime has no role in a democratic society. Assistance extended by Rajan to Indian agencies cannot be seen as anything more than the tactics of a desperado to survive in the criminal world — and certainly not as an act of atonement for a career in crime. Rajan's statements about fighting Dawood and his own love for the homeland are the stuff of riveting spectacle, and should be treated as such. They cannot dilute the Indian state's resolve to fight crime. Rajan, and his former boss Dawood Ibrahim, are from the same stable of criminals who began their assault on Indian democracy. Indeed, that there is an anxiety that Rajan may not be treated as the outright criminal he is, should flag a larger concern.
Rajan's return is also a moment to draw a longer timeline, to determine blurring of lines between organised crime and the rest. In the early years of independent India, political misdeeds, such as the Mundhra scandal, were mostly aberrations. Crime syndicates and robber barons were yet to acquire political/official patronage when the Mumbai underworld began to exploit restrictive import substitution policies and a labyrinthine bureaucracy. Black marketing, gold smuggling and such sundry businesses were still amateur activities when Dawood Ibrahim and Chhota Rajan were growing up in Mumbai's lower middle class colonies. It didn't take much time for both to move on from petty crime and join hands to build India's most powerful crime syndicate. Rajan played a key role in the metamorphosis of the Mumbai underworld from knife-wielding smugglers into AK-47-armed syndicates. This is the stuff of legend, but the dons' larger-than-life profiles cannot hide the fact that this could not have been done without complicity among business, political and official circles. This is the reality that should be acknowledged and dealt with if India is to be a durably liberal democracy. With their long tentacles in Indian politics, business and police forces, crime syndicates have had a corrosive effect on the Indian state. When the long arm of the law finally catches up with them, as in Rajan's case, the investigation and justice system must act without fear or favour.