Nagpur Today:
The most awaited show- Gendaphool Trunkshow was back with an electric mix of 30 designers of the best in contemporary designs, jewellery, home decor, kidswear and accessories showcasing there collection. The event being hosted at the Tuli International, Nagpur had only the finest, hand picked' for this season. The event was entirely brought to the Nagpurites by duo Ketki Dalmiya and Gauri Javery.
While discovering the best of fashion from across India, the latest dose of fashion updates was displayed by the the top designers and even the smart, chic designer.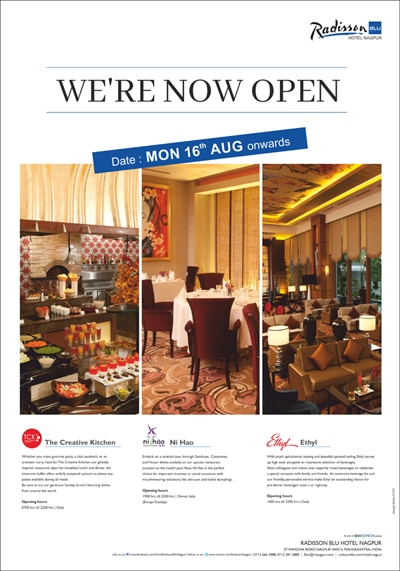 Shoppers had a wide range to choose from Amazing collections at LXRY museo the most precious line will be their most current collection. Great deals on any of their pieces included their latest collection of luxury handbags. LXRY Museo showcased there wide range of authentic luxury brands in Nagpur. Being the largest luxury discounters in the country since 2012 and having sold over 30,000 most sought after luxury merchandise in these years, it now is the most trusted name in the business of discounted luxury.
This year, too, GENDAPHOOL TRUNKSHOW had lined up a wide range including jewellery, fashion, lifestyle and accessories. "We wanted to give the city what it really needs and also break away from regular trends", said the organisers. The fashion fare also includes known names from across the country like Artivijay Gupta Gupta, the Meraki Project, Devnaagri, Kapaas, Archana Shah, Usha Goswami, Jasmeen Chandhok, Fuchia bu Stuti Mata, Ritu's Attire, Gunjan.K ALankrit Lucknow and Radha Sahu.
On the jewellery table, the labels include Jewellery by Kamala Poddar, Just Jewels by shikha. Accessories and lifestyle stores include Masala works, Bric-a- Brac, Asthetika , Kavya Creations, Om silver mist by Rashmi seksaria and Madhushree Kejriwal, kidswear by Naughty Shades and Lil Poppets, etc.
Apart from this the display also included Nanritam NGO from West Bengal and Maharashtra Handlooms. GENDAPHOOL TRUNKSHOW for this season was glad to be associated with BATUKBAHI & SONS.
PICS BY: Atharva Chandorkar