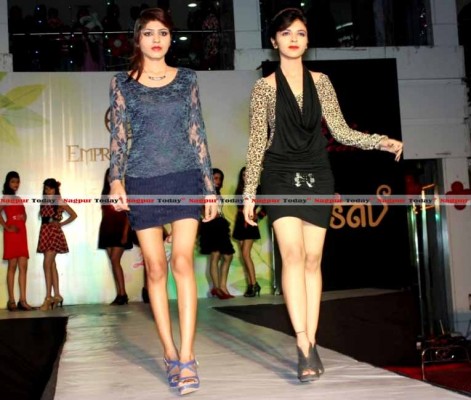 The all new opening, Purpla Haze at the empress Mall welcomed the vast crowd at the Fashion Show organized in the Mall premises itself.
Fashion, art and glamour lovers and passerby gathered to watch the show, like it and had a great time. The perennially enthusiastic Nagpur crowd enjoyed their time watching the modals walk past ramp.
The modals presented evening gowns and contemporary ready-to-wears at the show. The hosts as well playfully pulled attention for the event and kept the crowd entertained.
A day's afternoon gala presentation was a part of making public aware of the fresh and unique Purple Haze collections as a versatile alternative to the wears in Nagpur.
A typical fashion show was witnessed that staged as beautifully as the collection.
PICS BY : Vinay Thorat