Nagpur News.
The Union Textiles Minister and Senior Spokesman of AICC Anand Sharma on Monday ripped apart BJP Manifesto saying it reflects neither new thing nor new thinking.
"The Manifesto that shares Narendra Modi's vision of 'Brand India' in 5Ts – Talent, Tourism, Trade, Technology and Tradition — are already flourishing and touching everybody's life in the country.
Talent: India is full of talent since ages. The entire world appreciates India's talent and hundreds of talented Indians have been occupying prestigious positions across the world and bringing glory to the nation.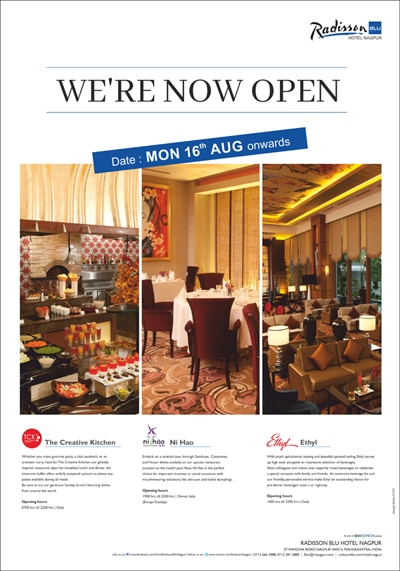 Tourism: This sector is also blossoming in India for the past centuries.Modi could not boost tourism even in Gujarat itself and is talking of giving wings nationwide. It is beyond imagination.
Trade: During Congress rule, trade increased six-fold. The investment fetched 305 billion dollars FDI in 2000-2012. According to FDI terms and conditions, 50 per cent of FDI will be spent on rural infrastructure. Congress has done it but BJP Manifesto does not show any different.
Technology: The country already boasts of large business in communications and information technology," said Anand Sharma while addressing a press conference at Hotel Centre Point in Ramdaspeth, Nagpur.
Sharma further said, "BJP is trying to create confusion in the country and misleading voters. The party is stealing the chapters from Congress book of achievements and showing the achievements as if their thinking. BJP has been spreading a lie on nation's financial prosperity achieved during Congress regime. Congress is seeking votes on the basis of its achievements while BJP is dreaming and forcing the people dream of development, prosperity.
This election is a fight against thinking and thoughts. Congress thinking is of nationalism and on the other hand, BJP has narrow mind. The party is more an RSS wing than a political party. Voters will have to give a thought on today's situation. The RSS has made Modi above the society, country and has provided him money and material with the sole aim of grabbing power. Modi is an intolerable personality. He speaks lie and plays with sentiments of people. Such person should not be the Prime Minister of the country," claimed the Union Textiles Minister.
Counting the achievements of Congress Government, Sharma said, "Today, India is far ahead in development, Defence production, atomic sector. India lifted 10 satellites in 1000 seconds and thus became the first country to do so in 2007. The nation hoisted its flag on the Moon in 2009.
The Budget for health sector has reached to Rs 36,000 crore and Rs 80,000 crore in education sector. The infrastructure sector is witnessing spending of one trillion dollars. National highways, airports, railways, metros, and other sectors have seen more growth. Maharashtra Model is much better than Gujarat Model. Maharashtra saw investment of 63 billion dollars. Modi's claims don't hold any water. He has no knowledge of history, geography and economy.
In Maharashtra, under National Manufacturing Policy, three new Industrial Cities will be constructed including one in 15,000 hectare land at Umred-Kuhi of Nagpur District. This Industrial City will generate 80,000 jobs and will fetch investment to the tune of Rs 1 lakh crore," asserted Sharma.