Paris/ Nagpur: In their resurrecting diabolic oath the terrorist acts, the unidentified terrorists, during wee hours of Saturday, Nov 14, made France their target of serial attacks on the innocent.
French President Hollande in a strong message swears to the country that he intends to take revenge on those who committed the 'barbaric' act. "We wanted to be here, among all these who saw these atrocious things, to say that we are going to fight," he said, adding that "Our fight will be merciless, because these terrorists that are capable of such atrocities need to know that they will be confronted by a France that is determined, unified and together."
The Calgary Tower and the One World Trade Center lit up with the colors of the French flag to show support and sympathy regarding the Paris attacks.
Reactions:

The whole world has condemned  this diabolic act. The reactions are as follows: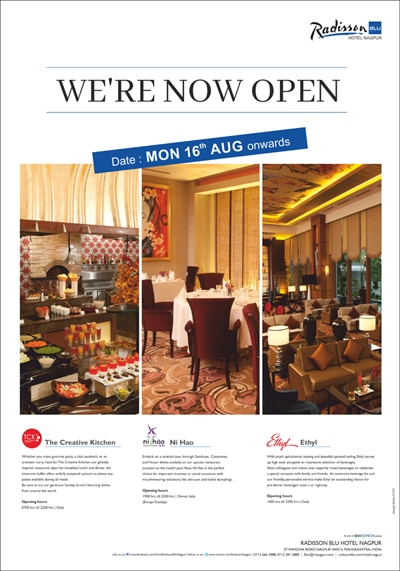 Indian Prime Minister Narendar Modi, who is in London, condemned the act in his twitter and said that India which a global partner of France condemns the act and extends sypmpathy and support to Paris.
President of India, Pranab Mukherjee also condemned the act and expressed his country's support to fight against terror.
While expressing solidarity with the people of France, Britain Prime Minister David Cameron says, "I will be chairing a meeting of COBRA this morning following the horrifying and sickening terror attacks in Paris."
Russian President Vladimir Putin sent his deep condolences to Hollande and all the people of France following the "horrible terrorist attacks in Paris", the Kremlin said in a statement.
"Russia strongly condemns this inhumane killing and is ready to provide any and all assistance to investigate these terrorist crimes."
Iran President Hassan​ Rouhani describes Paris terror attacks as 'crimes against humanity'.
There is no report yet of any Indian killed or wounded in the deadly Paris terror attacks, the Indian embassy said.
"As of now there is no report of any Indian being killed," Deputy Chief of Mission Manish Prabhat told a news channel.
As the country mourns, France's iconic Eiffel Tower goes dark.