Tense Kamptee comes up with total bandh; postmortem rules out sexual assault on girl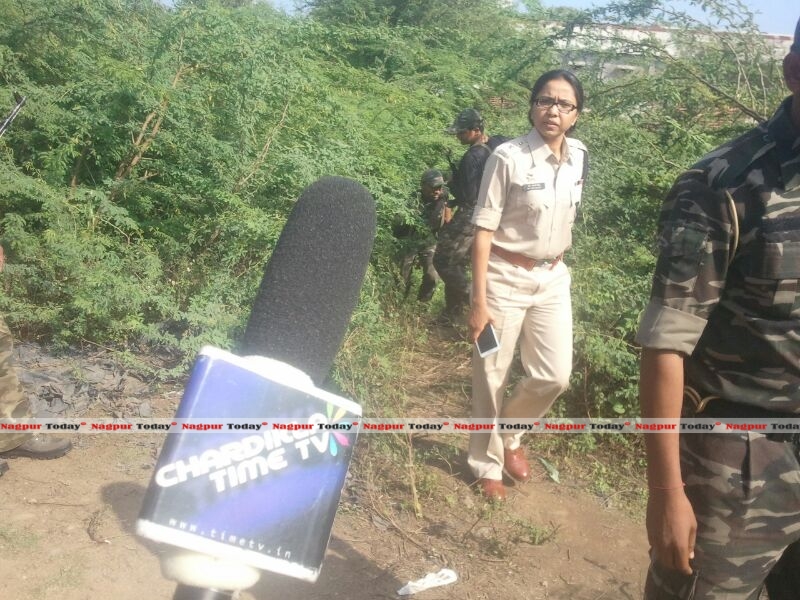 Nagpur News.
Tension fused into the atmosphere at Kamptee following the recovery of dead body of 12th standard girl in the bushes, 30 metres off her house. A pall of protests coupled with severe agitation marred the routine life in the area. With the bandh call given by Kamptee Vikas Sangharsh Samiti led by Sulekha Kumbhare, the anguished residents kept the shutters down while resorting to road blockade on Thursday.
हिंदी मे न्यूज़ के लिय यहाँ  क्लिक करे 
Meanwhile, the police claimed to have arrived at an important lead that could help them crack the case. The circumstances in which the girl's body was found hinted at the rape and murder. However the doctors at Government Medical College and Hospital and the regional hospital have claimed no symptoms of sexual harassment were observed in the post-mortem. Superintendent of Police Dr Aarti Singh has assured to put the culprits behind bars as soon as possible.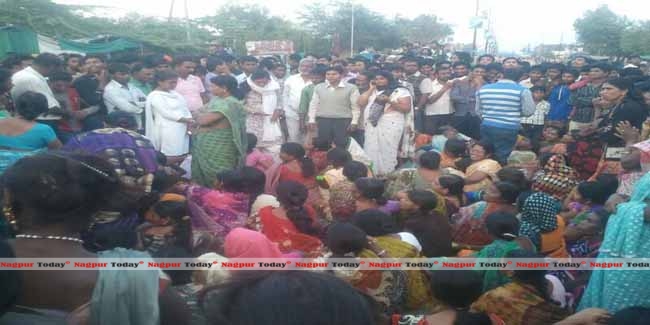 However disapproving the police claims, irate mob took to streets and even exercised violence as they pelted stones on the shops which were found opened.
Kamptee Vikas Sangharsh Samiti members took cognizance of the ongoing board examinations and made sure the students did not face any inconvenience. One of the samiti members informed however holiday has been declared in schools but the students appearing for examinations would not be affected with the ongoing protests and morchas.
हिंदी मे न्यूज़ के लिय यहाँ  क्लिक करे 
It is to be noted that a girl student was murdered and her body was thrown in the bushes in Kamptee. Strong protests erupted after the incidence in the city. However, relatives and family members of the deceased have demanded immediate arrest of the killers and said they would not perform the last rites until the culprits are brought to book.
Case escalated to Home Minister
Earlier, MLA Chandrashekhar Bawankule phoned Home Minister R R Patil and informed him about the incident demanding immediate arrest of the ill doers. He also sought CID enquiry into the matter. Former MLA Sulekha Kumbhare, Maya Chawre, Shakur Nagani and other social workers have also demanded immediate action from the cops. When contacted the police officials, they informed that strict police bandobast has been put up in the area to avoid any untoward eventuality.
हिंदी मे न्यूज़ के लिय यहाँ  क्लिक करे 
Cops get a clue
Police said, the deceased's mother informed that three youths had barged into their house three days ago and started a quarrel with her daughter on some locket issue. The youths were repeatedly asking her daughter about the locket. When she demanded as answer from her daughter, she kept mum on the issue and the youths left the house. The police are investigating into this angle and they are searching for the youths who came to the house. However, cops had earlier taken 6-7 youths for questioning in the case.