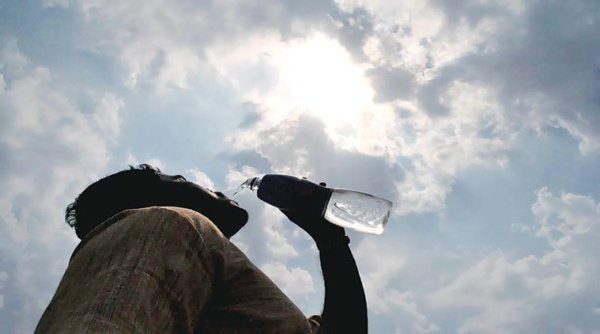 Nagpur: The heatwave conditions continue to grip most of the central parts of the country on the last day as well. Temperatures in most parts of Vidarbha, Rajasthan, Madhya Pradesh and parts of Gujarat are settling well above the 45-degree mark.
The reason for the rising mercury levels over all these aforesaid regions can be associated with the hot northwesterly winds that are blowing over Central India from the hot regions of Sindh and Balochistan in Pakistan. Additionally, the hotter desert region of Rajasthan is also influencing the rise in the maximums.
On Friday, Chandrapur recorded the maximum temperatures at a sizzling 47.4ºC, Damoh 46ºC, Bramhapuri 45.6ºC, Khajuraho 45.6ºC, Bundi 45.6ºC, Nagpur 45.5ºC, Chittorgarh 45.2ºC, and Kandla recorded the daytime high at 45ºC.
In addition to this, heatwave like conditions also prevailed in Akola with maximum temperature at 44.6ºC, Tikamgarh 44.2ºC, Sheopur 44.4ºC, and Yeotmal recorded the daytime high at 44.5ºC.
No relief is expected from the heatwave conditions over all these regions. In fact, the temperatures may witness a further rise.