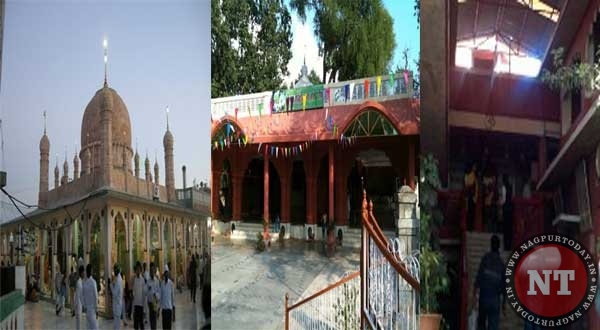 Nagpur: Telangkhedi Hanuman Mandir and Chhota Tajbagh Dargah – Nagpur's two famous places of faith, worship and tourist interest would soon get a face lift, thanks to Union ministry of tourism which has sanctioned Rs 54 crore for the beautification and development of these two places along with 5 other shrines in Nagpur and Wardha districts. Other shrines to be beautified include Waki Dargah, Adasa Ganesh Temple, Dhapewada Vitthal Rukmini Temple, Paradsinga Anusuya Mata Temple and Baba Farid Baithak at Girad (taluka Samudrapur, district Wardha).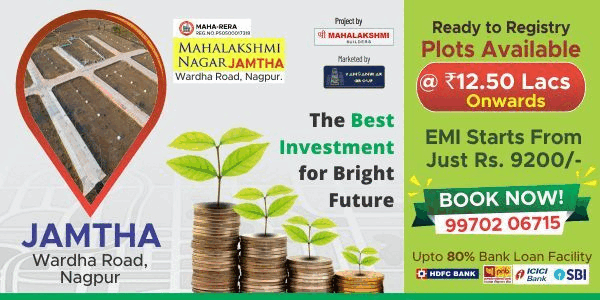 The project a part of Swadesh Darshan scheme, will be executed by Nagpur Metropolitan Region Development Authority (NMRDA).
An officer of NMRDA informed, "Prasad, nirmalya, etc are sold to devotees in Telangkhedi Temple in open or from tin sheds. We will construct shops for the vendors. A dining shed will also be constructed. Amenities including public toilet and parking will be provided. We will do landscaping, build pathways and install signage and electric lights. An overhead water tank of 75,000 litre capacity and a ground storage tank of same capacity will be built. Solid waste management will also be done. Total cost of the project is Rs 3.30 crore."
According to the official the cost of Chhota Tajbagh beautification project is Rs 5.50 crore. "A multipurpose hall, shops, kitchen-cum-food court, toilets and a gazebo will be constructed. Pathways will be constructed, signage and electric lights will be installed. We will also do landscaping. An overhead water tank and groundwater tank, each of 1 lakh litre capacity will be build. Here too funds have been sanctioned for solid waste management," he said.
Similar facilities will be provided at the five other shrines. A sewage treatment plant (STP) will be constructed at Dhapewada. An approach road will be built for the temple.
As per the government resolution (GR) issued by the tourism ministry, the project will have to be completed by NMRDA in 36 months. Any cost escalation due to delay will have to borne by the agency. Principal secretary (tourism), Government of Maharashtra, will be the nodal officer.
The state government will have to set up a monitoring committee headed by the principal secretary with a member from the union ministry of tourism and NMRDA to monitor the physical and financial progress of the project. A report will have to be submitted to the ministry on monthly basis.