Nagpur:
One of the Central India's premier autonomous Engineering Institute Shri Ramdeobaba College of Engineering and Management's National Level Technical Extravaganza TechnoVision9.0 got inaugurated today at the hands of Rajiv Ranjan Mishra, Chairman Cum Managing Director, Western Coalfields limited. Banwarilal Purohit, Chairman of RCOEM presided over the function. Govindlal Agarwal, General Secretary RCOEM, Dr. R.S Pande, Principal, Prof. R.R Khandelwal, Convenor, Prof. Shantanu Kulkarni, Secretary ,Technovision 9.0; Rachit Varma, Student Convenor and Prasanna Hambarde, Student Co-Convenor were prominently present on the dais.
Inaugural function began with lighting of traditional lamp. At the outset IEEE student branch convenor Rachit Varma made introductory remarks and highlighted various events to be conducted in Technovision 9.0 Faculty Convenor Prof. Richa Khandelwal in her address introduced IEEE RCOEM student branch and its activities. She also mentioned the huge response of about 1000 participants for the various events of Technovision 9.0. Prof. Shantanu Kulkarni, Organizing secretary introduced the chief guest to the audience.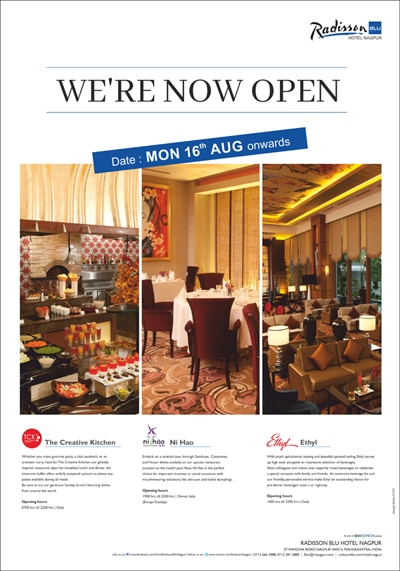 In his speech Principal Dr.R.S.Pande highlighted the progress of the institute and journey of Technovision since 2003. He highlighted how Technovison has given head start to participants of Technovison in varied domains of technology. Chief Guest Rajiv Ranjan Mishra in his address shared his 35 years long experience in public sector. He urged the technocrats to take demographic advantage to acquire the skills, knowledge and expertise for the benefit of society. He shared his plan to provide skill development platform for unemployed youth in Vidarbha region in association with the institutes like RCOEM. He advised budding engineers to take maximum advantage of such technical events and always move forward with positive attitude.
In his presidential address Banwarilal Purohit summed up the technological revolution in India in last five decade. He shared his enthusiasm about latest trends and growth in science and technology used in nation building. He urged students to always keep higher goals and achieve them with simplicity and character.
The souvenir of Technovision 9.0 was released at the hands of dignitaries. IEEE students branch office bearers were felicitated at the hands of chief guest. Akanksha Singh and Arpit Pandey hosted the programme while Co-convenor of Technovision 9 Prof. Mangesh Wanjari proposed the vote of thanks.
PICS BY : Atharva Chandorkar