The students of Priyadarshini Institute of Engineering and Technology organized various department wise celebrations for their teachers on the very Teachers' Day. The celebration saw felicitations along with informatory and inspiring speeches by professors. The eve was no less than an enjoyable gathering as well. Students actively took part in getting the arrangements done, that made the professors feel immensely blissful. The faculties from every department of the college were truly contended by these students' positive gesture and respect, and kept forth their views regarding the same ….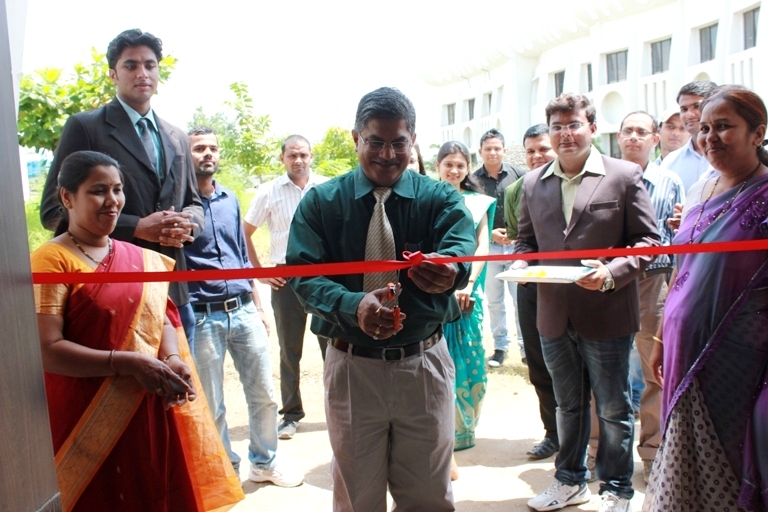 The real teacher is the one who inspires his students with the wish to teach himself
-Dr. C. G. Dethe
Principal PIET, Nagpur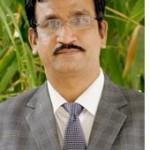 Each year, we celebrate September 5, birthday of Dr. Sarvepalli Radhakrishnan as Teachers Day. It is the time when we thank everyone who has taught us right from wrong and groomed us as responsible individual. My message, especially to young students, is to have courage to think differently, courage to invent, courage to discover the impossible and to overcome the problems and succeed
-Dr. A. P. Kedar
Head Mechanical Department PIET, Nagpur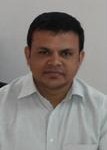 Department Computer Technology ware celebrates the Teachers Day on 5th September 2013 in a very simple and traditional way in the remembrance of Dr.Sarvepalli Radhakrishnan, an Indian philosopher and statesman who was the first Vice President of India (1952–1962) and the second President of India from 1962 to 1967. Students organize small events for faculty members and share their views on academic process and achievements in academic as well as in other activities.
-Prof. A. S. Sambare
Head computer technology Department  PIET, Nagpur

Sincerity is the only expectation from my students on this teacher's day. Student of IT department expressed their respect by offering the sapling to all the teachers and I think its nice gesture by them
-Prof. P. M. Chaudhari
Head Information Technology Department  PIET, Nagpur

Each year Electronics & communication Departments celebrates the birthday of  Dr.Sarvepalli Radhakrishnan as Teachers Day paid tribute to of  Dr.Sarvepalli Radhakrishnan discussed about guru dakshina in terms of respect , blessing and Carrier growth
-Dr. G. M. Asutkar
Head Electronics & communication Engg. Deparment PIET, Nagpur

We celebrate teacher's day every year on this occasion we remember all our teachers & pray for their well being. My message to the students at CSE is to work hard along with the teacher to achieve good. It is for the benefits of the institute the department & for the individual as well.
-Dr. A. R. Mahajan
Head
Computer Science Engg. . Deparment PIET, Nagpur

Biotechnology department at Priyadarshini Institute of Engineering and Technology, Nagpur celebrated the 125th Birthday of Dr.Sarvapalli Radhakrishnan. Students from second year welcomed the Dr.M.A.Soni madam Head of the department. Students from third year felicitated the faculty members Dr.A.P.kopulwar, Mr.V.P.Bhange, Mr.P.A.Raut, Dr.S.G.Suke, Mr.A.D.Singh and Mr.A.D.Chahande. Dr.M.A.Soni madam remembers the contribution of Dr.Sarvapalli Radhakrishnan to Indian society
A student in their speech remarks the importance of teachers in their life. They sang nice songs and Cake was cut to remember the birthday of  Dr.Sarvapalli Radhakrishnan.
-Dr.M. A. Soni
Head Biotech Department PIET, Nagpur

Teachers' Day is celebrated as a tribute to the valuable contribution made by teachers to the society by imparting knowledge and enlightening and shaping the career of students. In India, Teachers' Day is celebrated on the 5th of September every year. India celebrates Teachers' Day on September 5th since 1962 as it is the birth anniversary of Dr Sarvapalli Radhakrishnan, a prominent thinker, philosopher and an educator. Dr Radhakhrishnan believed that "teachers should be the best minds in the country". Department of Electrical Engg. , PIET, Nagpur celebrates teacher's day by conducting Flex competition on technical topics for IIIrd and Vth semester students. A mini project competition is also organized in the department in which students developed innovative projects. Dr. C. G. Dethe, Principal, PIET, appreciated the efforts and creativeness of the students for developing flex and models. Prof. J. P. Sathe, Head, Electrical Engg. Motivates their students for participating in such value added programs which lead toward technical excellence.
-Prof. J. S. Bhosale
Head Electrical Engineering Department PIET, Nagpur