Nagpur: The Second Capital City of Nagpur is marching towards Smart City on surveillance front. The task of installation of CCTV cameras and Automatic Number Plate Reader (ANPR) at major squares is in the completion stage. The CCTV cameras and ANPR system would help track people who violate traffic rules. 4,000 CCTV cameras will monitor Nagpur and ensure crime offenders are punished.
The CCTVs, including normal cameras with range of 50 metres and pan-tilt-zoom (PTZ) with a range of 150 metres, have been installed at majority of 700 designated locations and Wi-Fi zones developed in 50 of total 136 locations. All the 4000 CCTV cameras would be functional by the time of Winter Session of State Legislature to be held in Nagpur in the month of December.
The task of developing Nagpur as a Smart City has been undertaken by infrastructure giant Larsen and Turbo (L&T). The firm has installed the CCTVs at several locations including Japanese Garden, Ladies Club, High Court, Coffee House Square, Dharampeth, Ahinsa Square, Law College Square, Bajaj Nagar Square, Laxmi Nagar Square, Shankar Nagar Square, Laxmi Bhavan Square, Aath Rasta Square, Jerryl Lawns Square, Tatya Tope Hall Square, Orange City Hospital Square, Medical Square, Tukdoji Square, Manewada Square, Baidyanath Square, and at many other squares across length and breadth of city.

The network of CCTV cameras would be connected to the city's command and control centre which is set to become operational soon. The centre will help the police department to monitor law and order situation and also manage traffic sitting at the centre.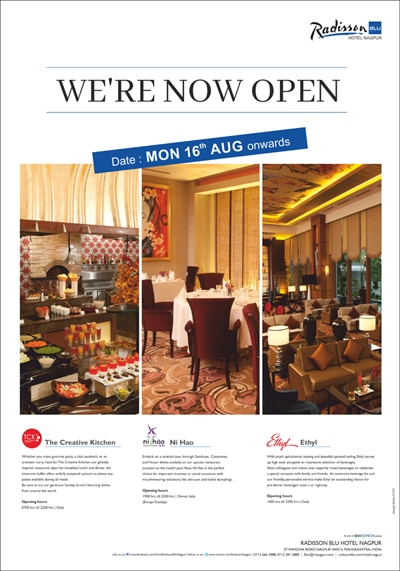 The city operation centre is being developed in the new administrative building of the Nagpur Municipal Corporation (NMC) at Civil Lines.