Nagpur News.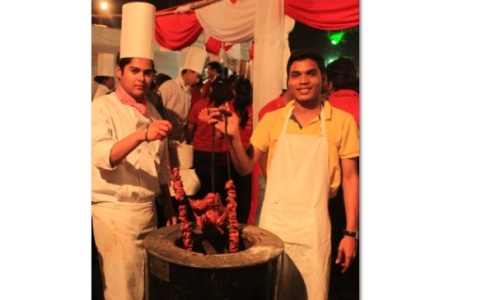 As the mercury takes a dip, the city denizens are attracted to any place where tasty mouth watering delicacies are available. Be it road side vendors, shops, restaurants, hotels or wherever food festivals are on. Shri Balasaheb Tirpude College of Hotel Management and Catering Technology, like every year, too has something new and appealing to satiate the palate of Nagpur denizens. The students of the college had worked hard on different specialty preparations from Moroccan cuisine along with Chinese and Indian cuisines, with an affirmative note they are organizing the food festival Tandoori Nights Delicious December 2013. No wonder in coming year the event "Tandoori Nights" will be the iconic event of the orange city associated with the institute as a brand event.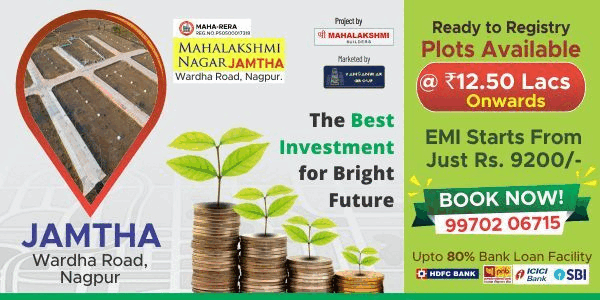 This year the food festival will feature Morrocan Food. Moroccan cuisine has long been considered as one of the most diversified cuisines in the world, as a result of this centuries-long interaction of Morocco with the outside world. The cuisine of Morocco is mainly Berber-Moorish, European, Mediterranean cuisines. The cuisine of Morocco is essentially Berber cuisine (sometimes referred to as the Moorish cuisine). Spices are used extensively in Moroccan food. While spices have been imported to Morocco for thousands of years, many ingredients, like saffron from Tiliouine, mint and olives from Meknes, oranges  and  lemons  from Fez, are home-grown. Chicken is the most widely eaten meat in Morocco. The most commonly eaten meat is that of lamb is preferred but is relatively expensive. Couscous is the most famous Moroccan dish along with pastilla, tajine, and harira. The most popular drink is green tea with mint, Atai.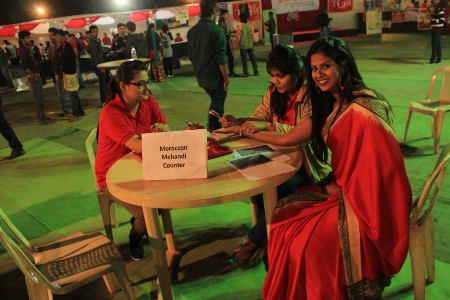 With mediteranean influence, it is mostly non-vegetarian the food is simply yummy. The kebabs created by the students of Shri Balasaheb Tirpude College of Hotel Management and Catering Technology (TCHMCT )had a little marinating of the bone-less chicken, flavoured by cinnamon powder, a dash of lemon, pepper, saffron and olive oil. The Kebabs are cooked on direct fire along with some green vegetables like capsicum, onions etc. This year students are preparing sixty variant preparations along with twenty accompaniments for the food enthusiast of orange city in this food festival. This year specialities include like the Moroccan Mutton Kafta Kebab, Chicken Kafta Kebab, Chicken Chermoula Kebab, Paneer Chermoula Kebab, Moroccan Fish Kebab, Moroccan Chicken Kebab, Wings Moroccan style, Sesame Chicken Wings, Chicken Satay, Chicken Shish Kebab and Indian speciality like Navabi Macchi, Bhuna Mutton etc. This Moroccan counter is under the leadership of chief chefs Snehal Rahangdale and Sonu Rehapade. They were assisted by 4 members.
To complement this Moroccan counter of delicacies, they are also offering free Moroccan Mehendi. So what is special about the Moroccan Mehendi? Well the designs unlike Indian one where flowers, creepers, leaves, peacocks etc are designed on the hands, Moroccan Mehendi designs offers warrior paterns and sun, moon, stars and other unique paterns favoured by Moroccan gals and women.
There is a snacks counter which hosted both vegetarian and non-vegetarian Indian Pakoras. The students of TCHMCT had tried out something unique this time with whole onions stuffed with goodies. The Dessert counter had mouth watering dishes like Gajar ka Halwa, Kala Jam, Jalebees and Masala Doodh. The favourite counter most visited by gals, kids and everyone alike is the Live Pastry Counter. The students led by Aditi Gate & Joshua Demoriaz and helped by Ishita Paul and Priti.
What needs to be appreciated is that the entire Food Festival is sponsored by 120 sponsorers ranging by Realtors & Infrastructure promotors, Automobile promotors, to you name them and they have sponsored this event.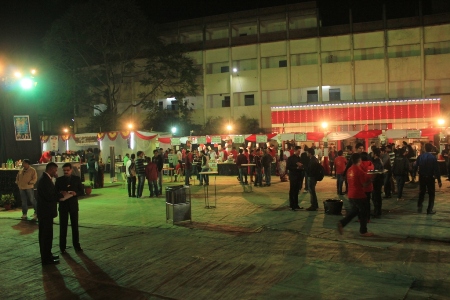 About the College: Central India's first hotel management co-education institute with around two decades of acamadic excellence. The institution is instinctive from an education society that is the platinum year. Shree Bala Saheb Tirpude College of Hotel Management and Catering Technology was established in the year 1994 under the Yugantar Education Society that was founded in the year 1932.The college offers four distinct yet at par education to students as Bachelor of Hotel Management and Catering Technology (BHMCT), B.Sc in hospitality services (B.Sc HS) and diploma in Hotel Operation (DHO) and a newly introduced Bachelor of arts in Travel and Tourism (BA-T&T). The College has an active participation in all major events organized in the town and state. Since 1997 the college is regularly organizing different events that include theme dinner, theme restaurant, food weeks and food festivals. All activities of the event are carried out by the students under the guidance of the faculty and core team of organizers.
The festival would not be possible unless there is leadership guidance behind the work. The President of Yugantar Education Society (YES) Rajkumar Tirpude gives all the able guidance.  Working President Vanatai .R.Tirpude and the General Secretary of YES Wamanrao Kombade are always there to give their tactful and strategic guidance. This event  is closely observed by officiating Principal Satish Naidu, Assistant Prof Akshay Dandale, Event Chef Anil Sontakke, Indian Speciality Kitchen Chef  Suyash Dongre International Kitchen Chef Javed Ahemed, Food & Beverage Service and Yelesh Lanjewar who is handling Media & Publicity.