Talathi caught red handed for accepting bribe of Rs 8,000/-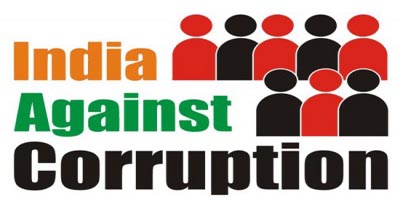 Anti corruption bureau, Gondia received a complaint from a retired teacher on June 24,2014, that he had purchased a farm land and for making due changes in land record, 7/12  patwari, Sachindra Purushottam Titare was demanding bribe of Rs 8,000/
The complainant had purchased a farmland admeasuring 0.56 ha on 5-6-2014 at Padampur, tehsil Devari, district Gondia. He wanted to get due changes made to land record,7/12 and for that he approached the concerned talathi, Sachindra Purushottam Titare, Bhagi, tehsil, Devari, district Gondia, who demanded a bribe of Rs 8,000/ for doing his official duty. As the complainant was not in a mind to pay any illegal amount, he approached ACB.
After receiving a complaint, ACB Gondia, laid a trap at complaint's house, Trimurtinagar, Devari, Gondia. Talathi, Sachindra Purushottam Titare approached the complainant and demanded the bribe. After he received the money he handed it to accused no.2) Prakash Sukhdev Chavan, talathi, Borgaon Bazar, Devari, Gondia.
Both the accused have been arrested by ACB. An offence is registered at police station, Devari, district Gondia and further proceedings are underway as per provisions of Prevention of Corruption
Act.