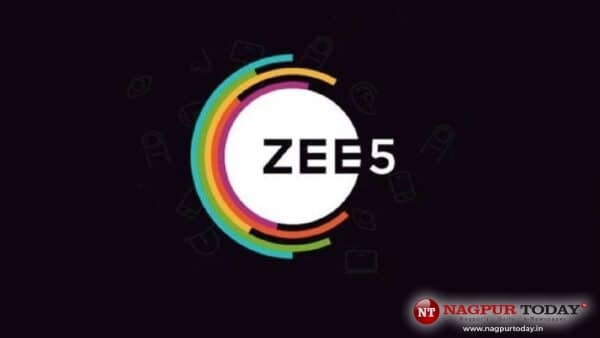 The world of movies and web series is never-ending. Limiting this vast universe to mainstream English and Hindi movies is a grave crime. With an ever-expanding library of 2800+ blockbuster movies, 150+ web series, and content availability in 12 regional languages, ZEE5 is India's largest regional streaming platform. The platform has also strengthened its foothold in the entertainment industry by offering a spectrum of original content that appeals to a diverse audience. However, one thing that makes the streaming platform stand out is the availability of multilingual content.
A Slate of Fresh and Dubbed Content
Tapping into multilingual content, ZEE5 brings innovative cinema and unique web series to your screens. Now, audiences can stream hidden gems in the language they want at any given time. The addition of dubbed content is a positive step that has helped audiences move beyond mainstream media. The streaming giant has also been actively expanding its regional portfolio by successfully producing critically acclaimed regional movies.
Regional content is full of flavour and depth. Modern binge-watchers are willing to explore quality cinema from different cultures and appreciate experiential and heart-warming stories. Keeping this insight at the core, ZEE5 is marching ahead to entertain audiences with original and compelling storylines. From Tamil dubbed movies to Punjabi originals, ZEE5 offers audiences many entertainment options to binge on.
Viewing the Globe Through a 360° Lens
As India's leading entertainment platform, ZEE5 has adopted an inclusive approach. From broadcasting live news channels to creating progressive web series, ZEE5 has multiple collections and movie libraries for audiences from all walks of life. The ease of access and availability of multilingual content has enabled the streaming platform to break barriers and emerge as India's most loved storyteller. By bringing unique stories in multiple languages, ZEE5 is opening doors for content creators and showcasing the diverse culture of India. Whether you want to know about current affairs in Telugu or watch a blockbuster Hindi movie in Tamil, ZEE5 offers you a 360° view of the world that you can access at your fingertips.
Putting the Spotlight on Diversity
Indian cinema is a treasure trove of beautiful stories and ideologies. However, language barriers may have prevented viewers from discovering a whole new world of entertainment. With modern audiences expressing their curiosity to explore regional and multilingual content, there is a need for filmmakers, producers, and content creators to expand their horizons. Audiences also want to know more about their favourite actors and discover their filmography. Thankfully, audiences can browse the latest news stories about actors like Nora Fatehi, Akshay Kumar, and more on ZEE5.
By focusing on diversity, ZEE5 provides uninterrupted entertainment to audiences that they can explore conveniently from any device. The platform has multiple content branches that include Live TV channels, blockbuster movies, web series, short films, and more. The platform also offers entertainment news stories, video clippings, biography, and more information about movies and top celebrities like Sunny Leone, Salman Khan, and more.
Moving Towards the Right Direction
ZEE5 is driven by creativity and continues to invest in multilingual content to enhance the streaming experience for viewers. By collaborating with top players like TVF, Applause Entertainment, and others, the platform continues to dial up the fun quotient and bring the best-in-class content to audiences.
In a glocal era, ZEE5 is moving in the right direction and putting its best foot forward by understanding the needs of its audience. The OTT platform is available in more than 190+ countries and making a mark in the streaming industry through an exciting slate of original, dubbed, and diverse content. The one-stop destination is building the future of the entertainment industry and aims to achieve deeper penetration of 'Bharat'.