Nagpur News : Vidarbha Taxpayers Association (VTA) communicate congratulations to Nitin Gadkari for winning Nagpur seat with remarkable number of votes, similarly to National Democratic Alliance (NDA) for winning Lok Sabha Elections with thumping majority and simultaneously appeals State Government to take requisite decisions like withdrawal of Local Body Tax (LBT) before code of conducts restricts such action with fast approaching State Assembly elections to avoid similar debacle.
J. P. Sharma president of VTA said number of voters as increased sharply in this elections, as in 2009 elections 41.73 crore voters exercised their votes, whereas this time such numbers got increased by 32% totaling 55.13 crores; which specifically establishes that apart from awareness and new voters coming in to electoral list, families of traders and industrialists also participated in large numbers.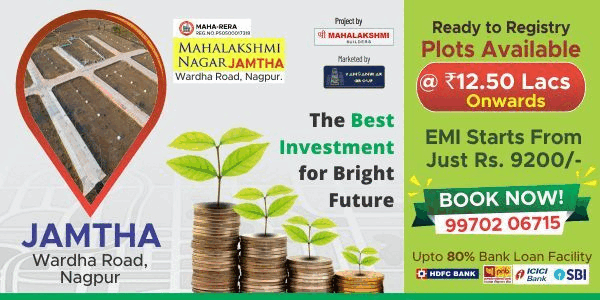 Sharma said it's high time that Chief Minister Prithviraj Chavan to consider pending justified demand of taxpayers to withdraw Local Body Tax (LBT) by increasing VAT marginally.
Tejinder Singh Renu, secretary of VTA said LBT pattern is causing drastic loss of revenue as the same was introduced in lieu of Octroi; whereby the check posts at city's entry points got removed as in LBT its self declaration of tax that too almost after a month. Hence such drop is quite obvious, for reason take an example – undoubtedly foreign travelers are from well to do or wealthy families and if customs department remove checks at airports and ask foreign returns to self declare customs duty within a month of re-entering country by depositing said duty in a particular bank, would the customs collection increase or collection would drop and by what percentage?
Renu said, evidently collection will drop drastically and such drop will be by almost 80%, because majority of us try to save money / tax as when opportunity arises. Wealthy people taking out guns at toll booths, so if for 50-100 rupees we are ready to fight. Thus by introducing LBT, State Government has literally supported tax robbery. It is highly recommended that LBT should be withdrawn and existing VAT is marginally increased to match required revenue and feed local bodies of the state.
Renu said, similarly much awaited "Maharashtra State Prevention of Delay in Discharge of Official Duties Rule, 2013" where enacted by State Government vide Gazette Notification No. POD-1007/C.R.9/18 (O&M) dated 14.11.2013, however true implementation of act by enforcing disciplinary action on government servants who fail to discharge their official duties as prescribed u/s 10 of the principal Act is still not being applied, likewise publications of requisite forms under the act are also still pending.
VTA appeals State Government to reconsider its policies for healthy growth of the state economy; solve power crises in MIHAN on priority and withdraw burdensome LBT immediately in the interest of the State.