Swwapnil Joshi shares how he transformed into Sachin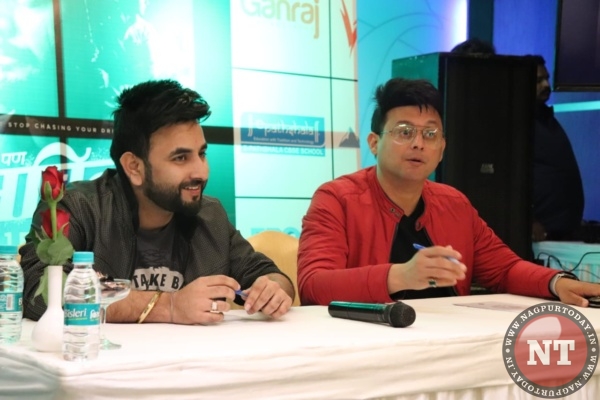 Nagpur: A new Marathi movie on sports genre is all set to release in your nearest theaters from February 1. Swwapnil Joshi the lead protagonist of the film informed about his journey in the film at a press conference along with writer/director Shreyas Jadhav.
Swwapnil informed that the film is a tribute to all the fans of God of Cricket Sachin Tendulkar. He threw light on his transformation in the film and how he took a 100 days transformation regime to have a look of a sportsperson.
Speaking more about the film writer/director Shreyas Jadhav said that for this film we had only one condition as he had to shed some weight to get an athletic look and he did a commendable job in achieving one.
Swwapnil will be seen in two different age groups – one of 25 year old boy and other of 45 year old man. He informed that playing both the roles was slightly challenging as in both age group their is a huge age gap and the mentality between both varies. One will really enjoy while watching the film