When a man crosses fifty years of his life it is a big milestone, for him and his family. He is considered to  be still in his prime but at the pinnacle of his professional and personal life. Everyone wants to celebrate this birthday in a grand way with all his close relatives and friends attending.
Dr. Pradeep Barad, leading orthopedic surgeon of Nagpur turned fifty last year, i.e. in 2014. But he had lost his father just some months before and was in no mood to celebrate. He neither celebrated this special day nor threw a house warming party for the spacious house he built.
This year, when he was going to turn 51, his wife Swati, also a Doctor (gynecologist) decided to gift him with a "surpirse party". Not just any surprise party but one in which ALL his special friends from far and furthest would also be there. So the first person she called was Vandana Kumar, who has been a very close friend for the last 5-6 years. She agreed to come and even booked her tickets immediately and it was only after that , that Swati and her son Rishi began planning the party in right earnest. Why Vandana? Because she was going to come all the way from California, USA!
Two very important people on Swati's list were Pradeep's mother and sister from Pune. Pradeep, the eldest of all siblings has always had his parents living with him. But after his father's demise, his mother wanted to be more 'free' to go and live with her other offspring too and much against Pradeep wish left to be with her daughter in Pune. So Swati ensured that the mother and sister were on board – and secretly so. Then his close batch mates from IGMC batch of "81 were roped in. Many came from Delhi, Pune and some from near by places like Amraoti, Akola etc.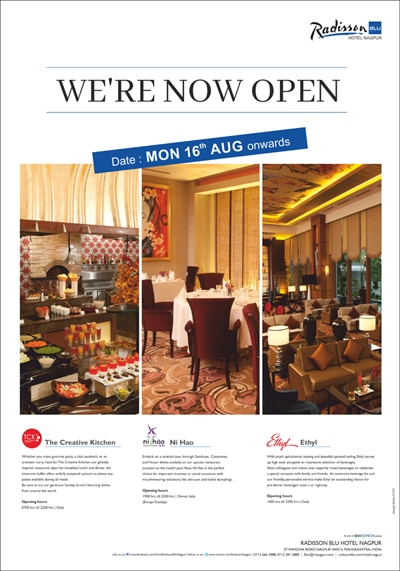 The most difficult part was hiding it from his friends in Nagpur with many of whom he communicates everyday – either on phone or in person. Like the Thethis. Family friends since 23 years, they helped Swati with much of the planning and logistics.  There were other 140+ local people also invited – not just Doctors but people from all walks of life : since the Barads are warm, friendly as a couple and very likeable!
The day dawned and Swati was on tenterhooks. How to convince Pradeep to get ready, wearing a brand new suit without letting the cat out of the bag? He was wondering why she was dressed up too in a new saree and all. But Swati maintained the surprise element by telling him that they were going to a club for dinner – just their family of 3 with another close family. He bought it…

By 8 p.m. all invitees were gathered at Hotel Hardeo which was the venue of the party. Finally Swati brought Pradeep there saying another friend from Pune was in the city for a conference and they would pick him up too. Thus she managed to mantain the surprise till the last moment when Pradeep was ushered into the dark hall, which suddenly lit up and  190 people shouted HAPPY BIRTHDAY!! Pradeep was beside himself with surprise and joy.
But more was in store…just before the cake was to be cut, his mother Mandakini Barad and his sister Seema came into the hall from their hiding place. Seeing them, Pradeep could not hide his tears and both mother and son hugged each other tight. "I could not help thinking of and missing my Dad, then" said an emotional Pradeep later.

Then the party began in real earnest. There was dancing – since son Rishi is an expert at it. Soon everyone was on the dance floor. The party went on till the wee hours of Sunday morning and it was an event that everyone who participated will cherish and remember.