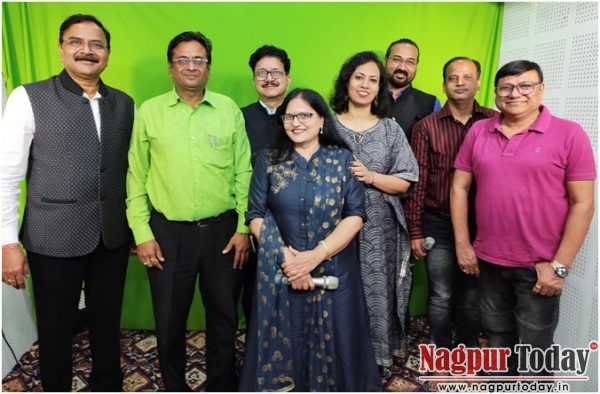 Swardhuni Gp Nagpur has arranged "Celebrating the Legends ……" A tribute to legendary singers by online musical concert. In the lock down period , Swardhuni Gp has given a musical feast to all viewers. Viewers shower their comments on the Singers and organizers. Huge no comments and compliments was there to the show. It is unique program by Swardhuni Gp for journey of sweet Songs. Dr. Sanjay Uttarwar who is a renowned singer from Nagpur and known as Voice of Mukesh in music circles , was present for the Event . He presents a evergreen Song of Mukesh, Tauba Ye Matwali Chal… from a super hit film of seventies " Patthar Ke Sanam "starring Manoj Kumar and Mumtaj and received loud applaud from Audience. Anshu Booty , Vandana Deshbhratar both Directors of Swardhuni Gp, Dr. Pravin Jadhav, Dr. Sudhir Kunnawar, Vaibhav Dhavle and Anand Mohone was singers who has performed during show. Anshu Buty is a versatile singer who perform songs of various singers with perfection. Show was attended by majority of viewers from Maharashtra and Goa and around the globe . Concept and organizer was Anshu and Vandana and Anchor was Anand Mohone. Show was on line from Shivraj Studio. Mr Shivraj was also present for show.
Soulful song Teri Bindiya re…, Jo Wada Kiya…, Koi Sagar Dil.., Chura Liya hai…, Tere Mere Sapne…, Muze Kitna Pyar hai tumse.., Mehboob mere…, Chalkaye jam…, Yu hi tum muzse bat karti ho…., A ri pawan…., Jami se hame…, Khilte hai gul yaha…, Ye parda hata do…, Mere Naina Sawan bhado…, Aasman se aaya…., Do sitaron ka Milan…., Dilbar Dil se…, Kya janu sajan…, Ham dono milke…., Chudi nahi…., Juban pe dard bhari …., Pyar Manga hai…., Aaj kal tere mere pyar ke…, were presented by Singers.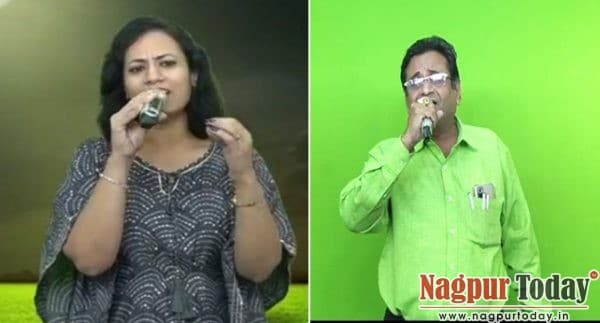 Do Sitaron ka Milan …., Sung by Dr. Sudhir and Anshu and Muze Kitna Pyar hai Tumse…Sung by Vandana and Dr Pravin received loud applaud from audience. Audience enters in the era of legendary singers.
Dr. Sanjay Uttarwar is having immense interest and liking to the field of music. He is associated with various social and cultural bodies of Nagpur. During program , Mr Anand Mohone , welcome Dr. S S Uttarwar and thank him for blessings for Swardhuni Gp. In reply Dr. Uttarwar highlight to achievements of Swardhunu gp and extend his best wishes to them.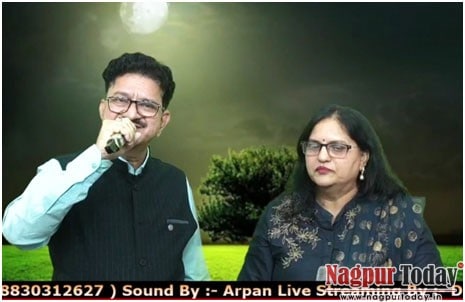 Organisers welcome all on line viewers for joining the program. Renowned people of Nagpurs musical world witness the program on line and extend their best wishes to Swardhuni Group .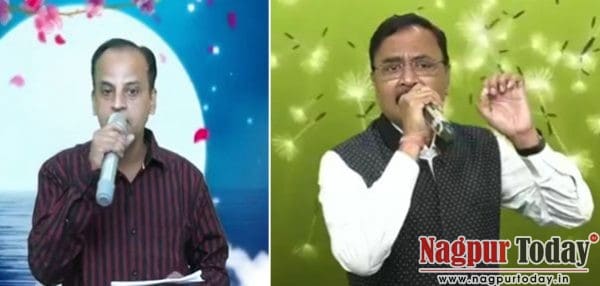 Viewers gave thanks to Anshu , Vandana and Team Swardhuni for lovely organization and extend their good wishes for future of the them. Program comes to end at 8.30 pm and music lovers moves with euphoria of sweet songs.