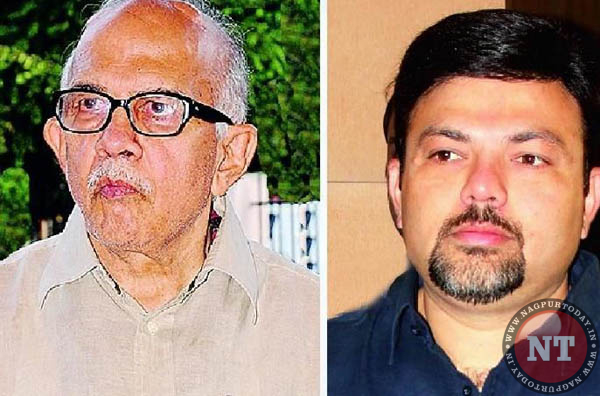 Nagpur: Once again the duo father-son will be in hot water for non re-payment of loan amounting to Rs 73.50 crores taken for the Ramesh Ganesh Gadkari Sugar factory in Hetisurla in Saoner taluka. State Sugar Commissioner sent letters to Divisional Sugar Directors reagrding the pending loans. On this basis 19 directors along with the former minister Ranjeet Deshmukh and MLA Ashish Desmukh will receive notices.
Ranjeet Deshmukh is the Chairman of the sugar factory at Hetisurla. While among the Board of Directors are his wife Roopatai Deshmukh and son Ashish Deshmukh and 19 other directors. In 2003-2004 the sugar factory closed down. On 4 May 2007 Maharashtra State Cooperative Bank, Mumbai in order to get back their loan sold of the of the factory for Rs 12.95 crore. Present day the state is that the sugar factory has no property left. The factory had taken a loan of Rs 21.72 crores and over this it had to pay an interest of Rs 51.78 crores. So the total amount of loan reached to Rs 73.50 crores.
The sugar commissioner has come forward to recover the amount forcefully. The Commissioner has sent letter to Divisional Sugar Director that amount should be collected from Deshmukh and the other Board of Directors. According to the sources, the notices will be served within two days to Deshmukh and 19 directors. There is every possibility that if the loan is not repaid the properties of the directors will be seized.
Besides Roopa Deshmukh, wife of Ranjeet Deshmukh and son Ashish Deshmukh the other directors are Komalchand Raut, Dharmendra Paliwal, Amol Shashikant Deshmukh , Arunrao Ghonge, Suresh Kuhite, Ashok Dhote, Bhaurao Bhoyar, Shishupal Yadav, Suryakant Kumbhare, Prabhudayalsingh Raghuvanshi, Rajendra Deshmukh, Adv Lakhanpal Soni, Pramilatai Mahajan, Vivek Mowade, Vijay Bhajan, T P Nikam. All will be served notices.
Ranjeet Deshmukh head over heels in debt
The IDBI banks loan amount is pending and so Ranjeet Deshmukh's property may be seized. Already district collector has served notice to Ranjeet Desmukh regarding the use of Lata Mangeshkar Hospital land for commercial purpose and so to revert the land to govt which was given on lease. Now it is the pending loan amount of sugar factory at Hetisurla.
The Sugar Factory Loan
Reason Loan Interest Total
Govt capital – 12.00 00 12.00
Govt gaurantees on loan – 8.61 49.82 58.43
Govt gaurantee duty – 0.36 0.11 0.47
Staff Loan – 0.75 1.75 2.60
————————————————————————
Total – 21,72 51.78 73.50
————————————————————————