Sudden cold showers take citizens by surprise

Deafening thunders, lightning bolts and gusty winds mark rainy Thursday.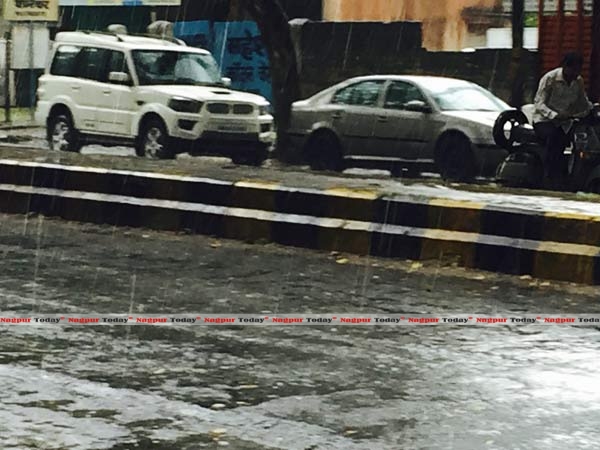 Nagpur: It has been cloudy and grey with overcast skies in Nagpur for the last 2-3 days which has culminated in a sudden downpour in many parts of the city. Sudden rains began around 3:15 pm and continued for quite some time.
Sudden showers had the citizens and the two-wheeler riders rushing to nearby shelters where they could find a safety from winds and rain. Since raincoats and umbrellas are stashed away with the view that the monsoon has come to an end, people were unprepared for this sudden rains.
The rainfall could spread across the whole city and there could be a storm brewing at evening. The present temperature stands at 29 degree Celsius which could fall to a low of 26 degree Celsius.
This sudden change in weather is due to low pressure areas in both Bay of Bengal and Arabian Sea. According to Meteorological Department, a tropical system has developed in the Northern Indian Ocean and could bring impacts to Oman, Yemen and Somalia later this week. In addition, meteorologists are monitoring the possible development of a second system, with possible impacts for India and Bangladesh.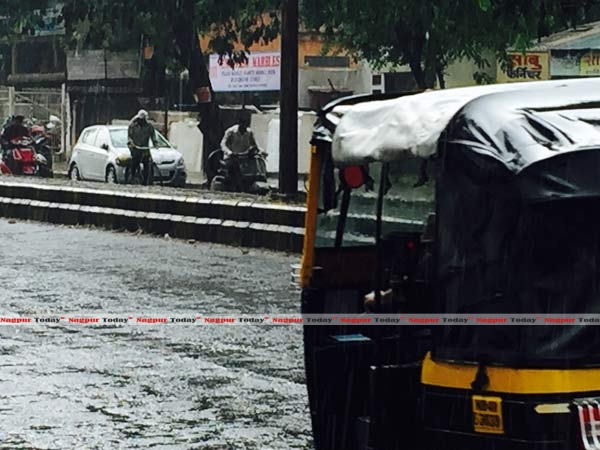 It may again get sunny tomorrow but look forward to a pleasant rainy evening and night!