Nagpur: The first high-level meeting of Nagpur Metropolitan Region Development Authority (NMRDA) was held at Mantralaya in Mumbai on Monday. Chief Minister Devendra Fadnavis who chaired the meeting reviewed the progress of ongoing projects being undertaken through NMRDA as well as the projects to be implemented in future. Fadnavis directed the authorities to submit the proposal regarding construction of 25,000 houses in NMRDA area under Pradhan Mantri Awas Yojana (PMAY) within two months.
The NMRDA meeting was attended among others by Nagpur Guardian Minister Chandrashekhar Bawankule. Fadnavis on the occasion unveiled the NMRDA website as well as people-oriented advertisements created by the agency. He also unveiled the environment-friendly cloth bags prepared by NMRDA.
"Timely completion of projects should be the buzzword. It is the speedy construction of the projects that makes me happy. I am sure, we will be able to complete the NMRDA projects sooner than expected," Fadnavis stated
The projects that are being implemented through NMRDA include development works at Shri Mahalaxmi Jagdamba Sansthan, Koradi, Divisional Sports Complex, maintenance and modernisation of Dr Babasaheb Ambedkar Museum, Dr Babasaheb Ambedkar Convention Centre, construction of houses under Pradhan Mantri Awas Yojana, Adivasi Boys Hostel at Chikhli (Dev), development plan of premises at Tajuddin Baba Dargah at Motha Tajbagh, renovation of Deekshabhomi Stupa, development of Deekshabhoomi-Shantivan-Chincholi-Dragon Palace under Buddhist Circuit, Sea Plane, conservation of Koradi Lake and other projects. The Chief Minister reviewed the progress of the projects and issued necessary directions to the concerned authorities. He also directed to continue the development works of NIT and the proposed works under NMRDA.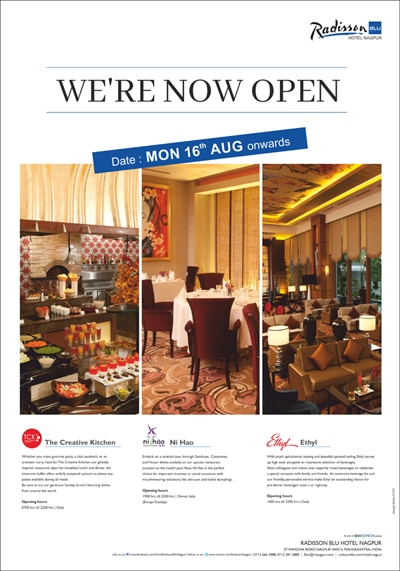 The draft plan of NMRDA is pending with the State Government and it will be cleared before the Winter Session of Maharashtra Legislature. The Authority has demanded Rs 100 crore from the State Government for implementing the proposed plan in Metropolitan Region. The total estimated cost of infrastructure development of Metropolitan Region is Rs 37,000 crore. The area covered under Metro Region is 3,567 sq kms, spread over 721 villages of 9 tehsils. The high power committee had submitted the plan to the NIT after completing the hearing on more than 6,649 suggestions and objections by March 17, 2016.
The NMRDA meeting was also attended by ZP President Neesha Savarkar, MLAs Sudhakar Deshmukh, Vikas Kumbhare, Sameer Meghe, Dr Milind Mane, Sudhakar Kohale, Additional Principal Secretary in CMO Pravin Pardeshi, Principal Secretary of Urban Development Sanjay Kumar, NMRDA Commissioner Dr Deepak Mhaisekar, NMC Commissioner Ashwin Mudgal, Rural SP Shailesh Balkawde, ZP CEO Kadambari Balkawde and other officials.