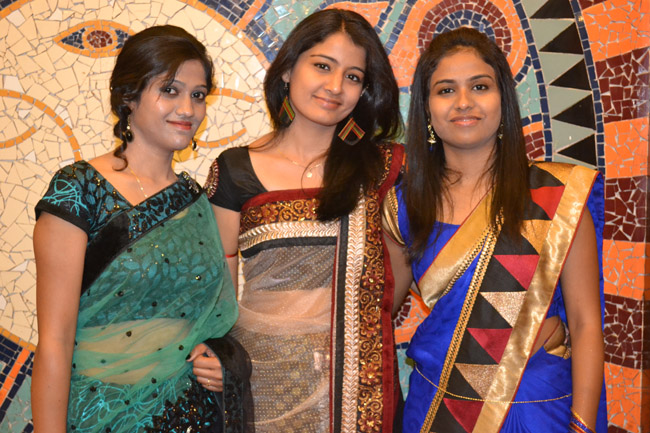 "Au Revoir" Farewell 2013, CSE Branch,PIET (Priyadarshani Institute Of Engineering and Architecture) was organized jointly by the second year & the third year students. This occasion was organized to bid a memorable good bye to seniors of the college from the very same branch. The venue for the farewell was Hotel LB. The show was hosted by beauty with the brains Nidhi Singh from CSE 6th semester and talented Saurabh Jadhav from CSE 4th semester. The show began with a high note and as the party went ahead the celebration proceeded with flying colors.
The celebration included various games and performances which kept the students spell bound throughout the night. The welcome speech of the ceremony was delivered by Devleena Paul who later on went ahead to perform a musical number. Another musical note that enthralled the crowd and made them move their feet on to the amusing rhythm was performed by Mayur followed by melodious numbers by Arpit Dongre. While Shubham had his own share to the entertain the crowd by his " Dil-fek Shayaris". When romance filled the air after the round of Sher-o-Shayari and ghazals, how can the seniors be left without the spicy and enjoyable "Proposal Round". One by one the seniors were called on to the stage to confess their love and propose their crushes. The proposals were romantic that gave a very positive vibe to the atmosphere around, just when the most awaited ceremony of giving the prestigious tags to the seniors begun.
The celebration marked a whizzbang end with everyone moving their feet on the tracks of the DJ. The fun and charisma in the environment slowly began to fade as the party came to an end with memories whirling in the air marking the end of their college lives.