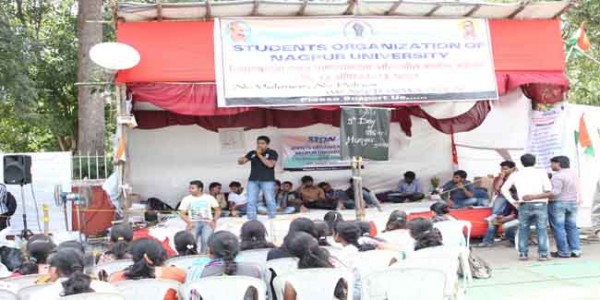 Nagpur News: The Students' Organisation of Nagpur University (STON) has termed the decision of RTMNU on issuing the Notification as positive one and hoped that the other demands of the students would also be considered amicably.
The STON said, "Our one of the demands has been considered by giving a positive approach, and the university has given its nod to it by issuing the notification on September 13, 2103. The other demands of reduction in exam fees, promptness in declaring the results etc are still under process and the university has asked the time of 3 months to discuss and consider the same."
"If other demands are not fulfilled under the scheduled time, then there will be much bigger protest in the coming time. We would also like to thank India Against Corruption, Aam Aadmi Party, Aakroash Sanghathan, Shivrajya Paksh and all the other political and non political organizations across the city for extending their kind support to this movement," STON said.