Nagpur: State Minister of GoM, Madan Yerawar took review of MIHAN project visited MIHAN Project to take the review of infrastructure works going on. He stayed there for nearly 2 hours and took minute review of each work and directed all the concerned MADC officers to speed up different works of infrastructure development in MIHAN.
Prakash Gajnhiye, MLC from Nagpur had brought into attention of Minister various issues regarding development in MIHAN, problems related to rehabilitation of PAPs and employment to PAPs and local people through a Legislative Assembly Question (LAQ). Various issues pertaining to land acquisition, rehabilitation, marketing, employment, reviving the inactive companies in MIHAN, development of new Terminal Building for International Airport at Nagpur on PPP Model, reviving the power, water supply, telecom, fire services & security arrangements in MIHAN were discussed in details. Yerawar and Gajbhiye directed MADC officials to get all the pending works related to MIHAN project done urgently.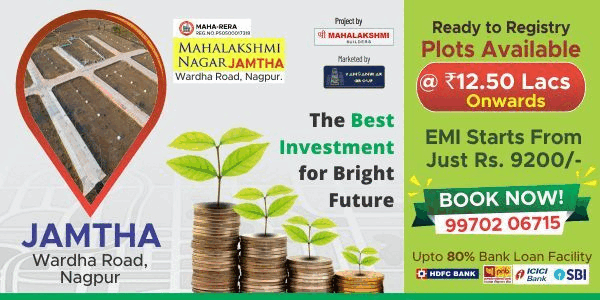 S. V. Chahande, Advisor (Tech), Rajni Lonare, Superintending Engineer, Ashok Chowdhary, Dty. Collector, Atul Thakre, M.M. MADC, Shri Prakash Patil, Dy. Collector, Abid Ruhi, GM (MIL), Atul Thakre, M.M. MADC, Samir Gokhale, M.M. MADC, Deepak Joshi, PRO, MADC, Prashant Savarkar, Media Manager, MADC and all the officers and consultants of MADC were present in the meeting. Representatives from unit holders in MIHAN Shrikhande from Abhijeet Group, Col. Kamal Kumar from Patanjali Ayurved were also present in the meeting. As per demand of Gajbhiye, MLC, MoS Yerawar directed MADC to form a special team for providing employment to the PAP youths and local people of Nagpur.