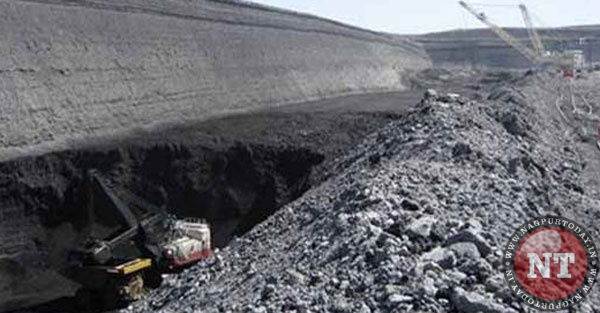 Nagpur: The State government is likely to earn huge amount from auction of mines. It has just received its share of Rs 2,600 crores from three mines auctioned by the Directorate of Geology and Mining. And this amount is apart from the royalty that will keep coming for years.
The government is expecting to receive revenue of thousands of crores rupees in the State exchequer from the auctioning of 13 more mines in the near future. Earlier, the revenues from auction of mines were not so good. But it seems that the e-Auction process has started yielding good results.
As per information, the Directorate of Geology and Mining auctioned Senandgaon Ekodi mines of Limestone in Chandrapur in April this year and its revenues were 125% more than the expectations. The Guguldoh mines of Manganese in Nagpur also earned 55% more than tha auction amount. The third mine that was auctioned is Chitale Vatangi. This response to the auction of these mines has surprised the government and therefore it is expecting huge revenues from more auctions next month.
The mines that will be auctioned soon are:
The Directorate is hoping the auctions to earn thousands of crores of rupees and the State exchequer will become surplus. The Directorate has altered its earlier estimates and is expecting huge amount as the size and stock of these mines is very big.
Sources said that the mines are auctioned on a lease of 50 years. Thus the government keeps getting the royalty till 50 years from these mines.
In 1960, Maharashtra recorded 14.50 lakh tonnes production of minerals and a revenue of Rs 515 lakh. Today, the production has reached 540 lakh tonnes and the revenues to Rs 8,000 crores every year. The State earns revenues from mining of Manganese Ore, Iron Ore, Coal, Limestone, Bauxtite and other minerals.