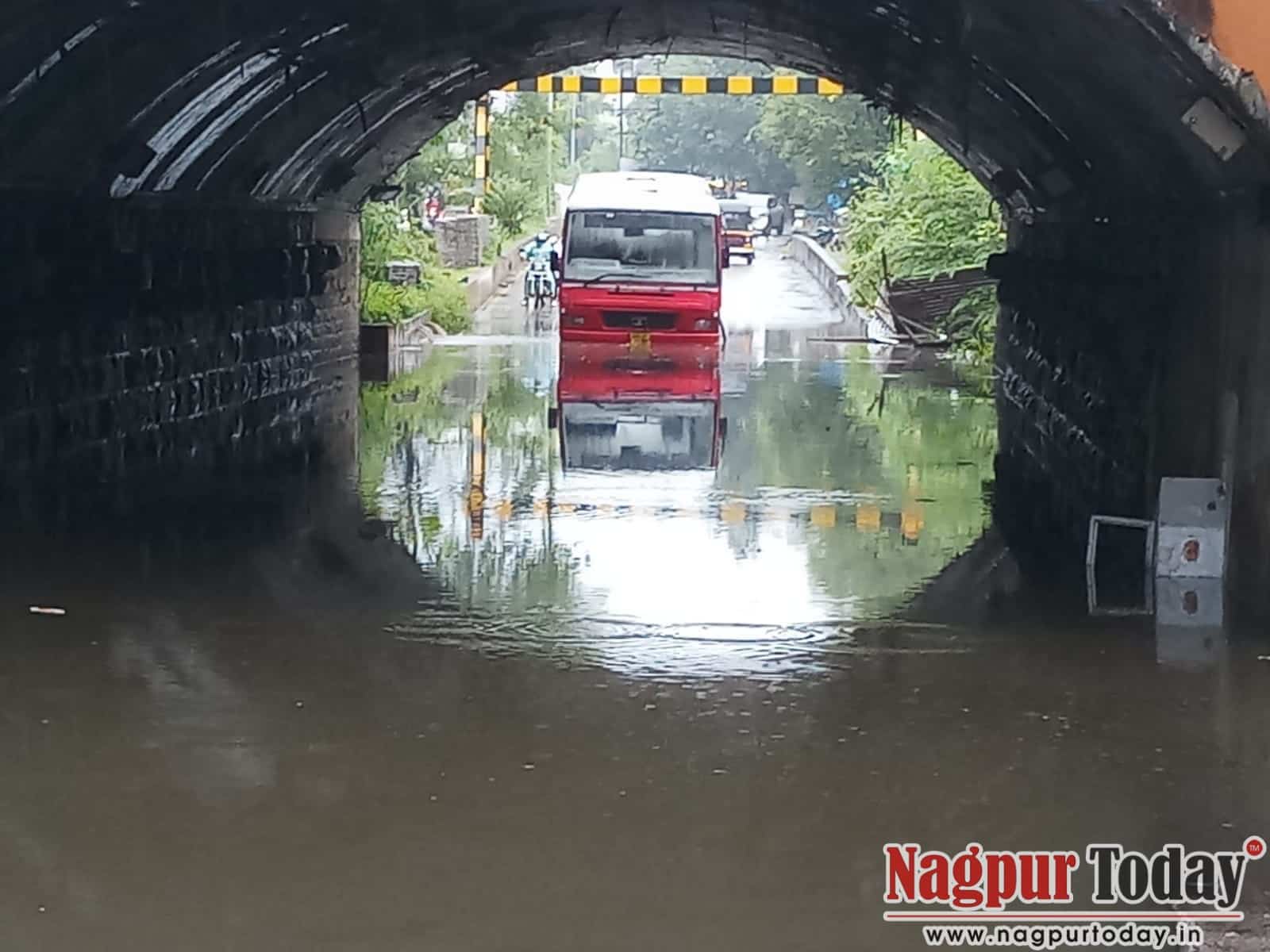 Nagpur: The early morning showers in Second Capital of the State for two consecutive days have led waterlogging on several roads.
As a result, a Star Bus got stuck under the Narendra Nagar Bridge on Tuesday morning. All passengers were rescued to safety. No injuries were reported in the incident.
Earlier, the city woke up to a rainy Monday with heavy to medium shower lashing parts of the city.