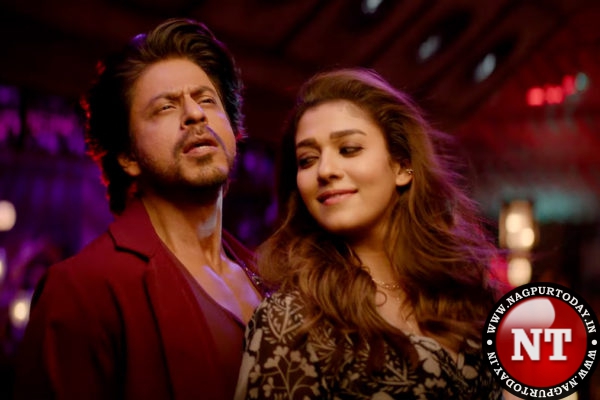 With crackers and confetti, dancing and drumbeats, and whistles galore, Shah Rukh Khan's Jawan got off to an exuberant start with audiences streaming into theatres across the state all the way from Kolkata to Siliguri.
SRK's fans danced and cheered to the beat of drums outside several theatres across the state as the movie recorded 100 per cent occupancy in all the 1,100 shows in West Bengal on Thursday.
A spokesperson of SVF, the distributor of the movie, told PTI that all the shows recorded 100 per cent occupancy and long queues were seen outside every multiplex and single screens in Kolkata and elsewhere, irrespective of movie timings.
"All the 1,100 shows have been a sold out and the craze reminded about the pre-Covid days. In several places, people gathered outside theatres even at 4am not to miss the excitement and buzz in the air before the screening," the spokesperson said.
"Even the 2am show at an SVF property in the state was a sold out," the spokesperson added. PVR Inox Ltd regional director Amitabha Guha Thakurta told PTI all the 20 multiplexes in the state were screening 10 shows each.
"At one multiplex, the 6.30am show was also houseful. The next show at 8.30am was predictably houseful, too. The response has been tremendous and till Sunday it is likely to remain so," he said.
Navin Chokhani, the owner of Navina cinema, one of the landmark single screens in the state, told PTI all the five shows were sold within two days of advance booking on September 1.
"Had there been a word like 200 per cent occupancy, that could have been aptly used to define Jawan's stupendous success on opening day," he said. Members of SRK Fans' Club added zing to the celebratory mood when they turned up at 11.30 am with crackers and confetti and a giant-sized picture of the icon garlanded by flowers.