SPOTTED! Nitin Gadkari riding a Scooter with his wife in Nagpur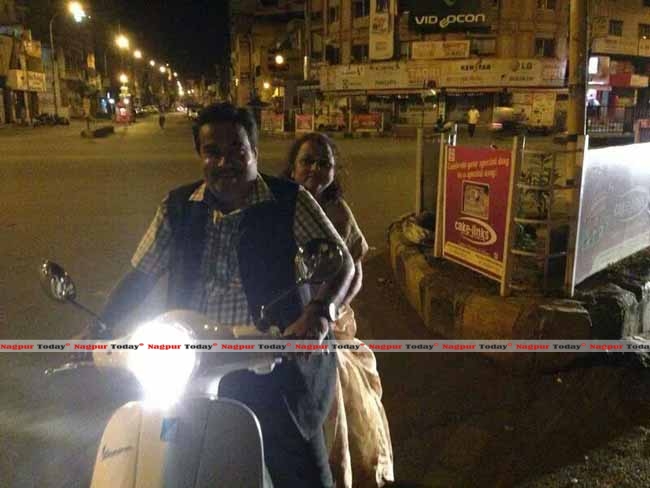 Daring Endeavour: The former chief of BJP Nitin Gadkari sheds all inhibitions; ventures out on his Vespa Scooterette with his wife late in the night on May 1, 2014.
After all, he too needs to venture out and experience the night-life in the city. He was spotted at Gandhi Putla Square on Central Avenue Road.