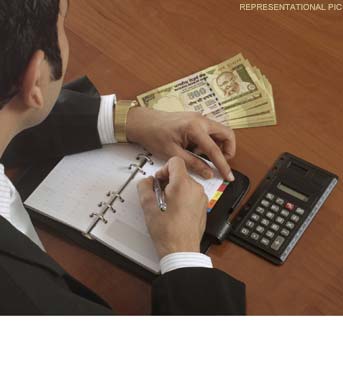 Nagpur News: Six bookies were arrested in Goa today following information provided by Delhi Police looking for 'fixers' alleged to be conduits of three more cricketers while six others apprehended on the charge of betting in Chennai, Mumbai and Chennai during IPL matches.
Two bookies held in Mumbai were allegedly in telephonic contact with their counterparts in Pakistan for accepting bets. The Special Cell Delhi Police, on the look out for some bookies after registering a case, had tipped off the Goa police about the presence a few people in its area, police said.
After monitoring a casino where the bets for IPL matches were being put, the police teams drew a blank till Goa police apprehended six bookies from a rented accommodation at Candolim, about nine km away from Panaji.
Over two dozen mobile phones, laptops, iPads and huge amount of cash was recovered from the arrested bookies. Initial information was that the arrested persons were from Mumbai. Efforts are on to nab three people who allegedly used to 'fix' deals on behalf of the three cricketers other than those arrested by Delhi Police.
The three people, who are being referred as 'fixers' by the Delhi Police, are from Nagpur and Jaipur and their names cropped up during the interrogation of Mohammed Yahya, a bookie arrested by Delhi Police from Hyderabad airport when he was trying to flee the country.
In Chennai, an accused in the IPL betting case Sanjay Kumar Bafna, against whom a lookout notice had been issued by police, was arrested.
Police said they are also on the lookout for a Chennai-based hotelier in connection with the case. Chennai police had on 17 May busted the betting racket involving IPL matches and arrested six bookies and recovered Rs 14 lakh in cash, a day after three Rajasthan Royal cricketers, including pacer S Sreesanth, were arrested in the spot-fixing scandal. Later, police had arrested six more bookies from Coimbatore and Tirupur.
Mumbai Crime Branch arrested two alleged bookies Dinesh Sharma and Kishor Pablani who were allegedly in telephonic contact with their counterparts in Pakistan for accepting bets.
According to Crime Branch, Ramesh Vyas, kingpin of the racket whose arrest on 14 May brought to light the scandal, had directed calls received from Pakistan on his mobile to Sharma and Pablani. These calls pertained to accepting bets from the neighbouring country, they said.
With this 12 persons have been arrested so far by Mumbai police in connection with the betting case being probed by it including arrested Bollywood actor Vindoo Randhawa and CSK owner Gurunath Meiyappan.
Police said absconding accused Jupiter and Vyas were in touch with each other on a particular phone and the instrument has been recovered from Sharma and Pablani. In Ahmedabad, three persons were arrested from a temple near here for allegedly betting cricket matches.
Anil Kumar, Uttam Chand and Harshad Ramesh were arrested late last night with cash worth Rs 16,780, a laptop, a television set and seven cellphones from Ramji mandir, police inspector V R Patel said.
On 16 May, Gujarat cricketer Amit Singh, who turned a bookie, was arrested along with three Rajasthan Royals players ~ S Sreesanth, Ajit Chandila and Ankeet Chavan ~ for allegedly indulging in spot-fixing in the sixth edition of the Indian Premier League (IPL) which concluded yesterday.