Nagpur.
A driver of a truck who was driving his truck at reckless speed rammed into a Maruti Swift Dezire car injuring the driver critically on December 27, 2014. According to police sources, the driver of the truck identified as Mukesh Kumar Shriram Yadav aged 32 years and a resident of Village Senanvanpur post Bhiwana, Sultanabad, Kanpur, Uttar Pradesh.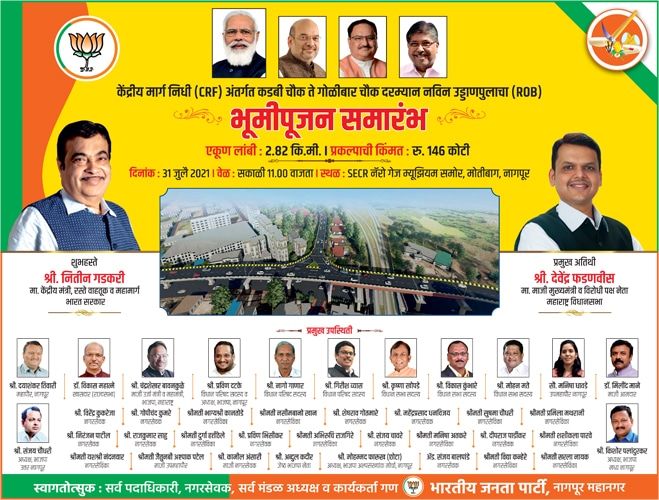 The victim and driver of the ill fated Maruti Swift Dezire identified as Rajkumar Chikte who is said to be critically injured is undergoing treatment at Orange City Hospital and Research Institute.
The friend who was following the victim in his own car identified as Abhishek Anil Channakekar aged 31 years and a resident of Plot No 71, Rajeev Nagar, Wardha Road, Nagpur was the one who helped the victim to reach the hospital.
The victim Rajkumar Chikte, Abhishek Anil Channakekar and some friends had gone to Parate Saoji Restaurant to have Dinner. After the Dinner, everybody was returning home. At Hingna T-Point, a truck bearing RTO Registration number MP-15/ HA 0739 was speeding in an uncontrollable speed heading towards Wardha Road. When the truck reached Pratap Nagar Square, car Maruti Swift Dezire bearing registration number MH-31/DV-9085 driven by Rajkumar Chikte was rammed into from behind by the truck. The car was badly damaged and the driver was critically injured in the accident.

The truck driver tried to escape the accident scene, but was apprehended by some on-lookers and handed over to the cops of the Rana Pratap Police Station. The victim's friends rushed the victim to Orange City Hospital and Research Institute, where he is said to be undergoing treatment.
The hospital authorities informed the Rana Pratap Police Station as is the mandate of every Medico Legal Case. The police officials of Rana Pratap Police Station registered a case of negligence against the driver under section 289, 337, 338 of IPC and arrested him. However, he was released on bail soon.