Thespian Journo and Social Activist Umesh Choubey no more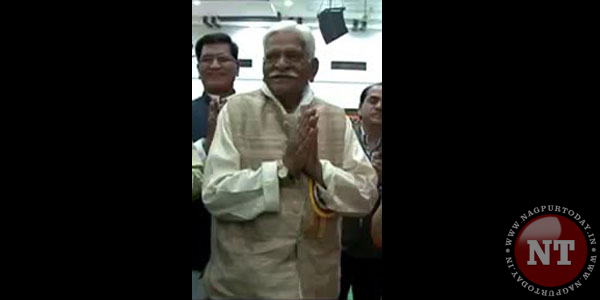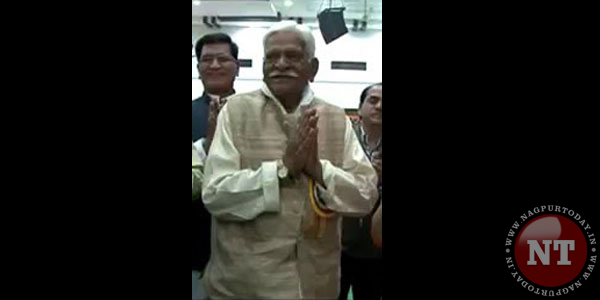 Nagpur: Umesh Choubey, a journalist and Social worker with an ear to the ground, someone who had been a part of the city since before independence passed away last night.
Admitted to GMC on 16th July for some health issues, he passed away on Wednesday night. He was 86 years old and leaves behind three sons and a very large grieving family of grieving friends and relatives.
Umesh Choubey came to Nagpur from his town Harda in M.P. for studies over 7 decades ago and never left! (His family originally hails from Agra in U.P.)
He began his career as a journalist writing in Hindi, but soon turned to Hindi literature as well; The Hindi literary field, as well as Cultural activities like holding plays is a rich one in Nagpur, second capital of Maharashtra , mainly due to persons like Choubey settled here.
But Umesh babu, as he was fondly called did not live in an ivory tower. He was very accessible to people and always ready to take up any cause for the needy and poor. For a while, he was active in fighting for labour issues.
Later he turned to 'Andha Shraddha Nirmoolan' (Fight for eradication of superstition and blind beliefs) and was in the forefront of exposing many Babas with so called 'mystical powers'. He later became President of Akhil Bharatiya Andhshraddha Nirmoolan Samiti.
He remained active and ready with a helping hand right till his end.
Having seen Nagpur in its hey days as Capital of CP and Berar, and later Madhya Pradesh, he was sympathetic to the formation of independent Vidarbha and would speak about it at public forums.
His passing away will leave a void in Nagpur which will be difficult to replace.