Actually, despite months and months of a heated campaign where Trump has made his opinions clear on almost everything under the sun, the foreign policy establishment is still divided.
For one, no one actually knows this man. According to  News18  reports which spoke to a number of foreign policy experts, politicians and government officials about this. Each one of them said that Donald Trump is an unknown entity whose foreign policies and capabilities are yet to be seen. Indian officials have had little or no interaction with the flamboyant real estate moghul businessman, not even when he came to India to inaugurate the Trump Tower in Mumbai.
But that hasn't stopped rightwing politicians like BJP leader and Rajya Sabha MP Subramanian Swamy from calling this election for Trump from Day One. In an interview to media  in early October he had predicted a Trump win calling Hillary the worst possible candidate. Some right wing organisations had been backing him from day one mainly because of his anti-Muslim statements, even celebrating his birthday.
The Indian rightwing takes succor from Trump's recent endorsement of the contributions of the Hindu community in the US. "The Hindu community has made fantastic contributions to world civilisation and to American culture and we look forward to celebrating our shared values of free enterprise, hard work, family values, and a strong American foreign policy," he said during the campaign.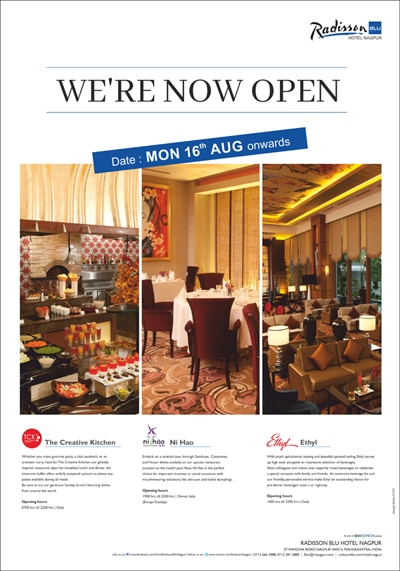 On policy circles, Trump's tough stand against the global jihadi threat has been welcomed, but there are deep concerns over his statements on H1B visas and immigration. If Trump continues to take a hard line on immigration after being sworn in then that could have a negative impact on Indian software professionals who have dominated the Silicon Valley.
There are enough Indian experts who fear that under Trump, stricter immigration laws will force out Indian students in the US to return home or migrate to other foreign countries. Students preparing for GRE or GMAT can rule out USA from their preferred higher educational destinations.
At the same time they hope that USA would want to maintain or improve its current relationship with India, being a growing economy with powerful military and one of the eight countries with nuclear weapons.
Till now Trump's rhetoric has been protectionist, isolationist and often veering towards the extreme. He has often said that the international trade system is rigged against the US. Former Indian ambassador to the United States Meera Shankar said if Trump comes true on his election rhetoric, then there will be implications for India as well as the global economy. Shankar, as an ambassador, has also met Donald Trump at a social gathering. She also admits that she only knows about Trump the businessman and can't comment much on his future foreign policies.
"India is in a fortunate place. We enjoy bi-partisan support among republicans and democrats. Their policy would be to seek better relations with India" she said.
Indian government officials feel Trump was trying to appeal to the average Joe in the US. He wanted to cash in on the anti-Washington and anti-establishment sentiment, but President Trump would be a different fish.
CNN International's Executive Editor Ram Ramgopal, who has vast experience covering Indo-US affairs, feels Trump's foreign policy positions have been all over the place. But he also felt that the new US President could moderate his views once he takes charge. "Trump won't be able to bring about a comprehensive immigration reform all on his own. They will have to work with the legislature and the US Congress and that's going to be a long drawn out and difficult job," Ram said.
With Trump in the Whitehouse India will have to explore, test waters and then move ahead. Hopefully, he will team up with advisers and a vice president who could guide him towards a better and more realistic foreign policy than what he has advocated during the election campaign.
NEGATIVES
* Enough to worry about his statements on H1B visas and immigration
* Students preparing for GRE or GMAT can rule out USA from their preferred higher educational destinations.
* India's BPOs and Software companies could face huge business loss
* Might force India to join USA's 'War on terror', demand India contribute troops if it calls itself an American ally
* Volatility in global markets could dry up FDI coming in
* Indian bonds will come under pressure and so will be the currency
POSITIVES
Likely to take an unambiguously anti-Pakistan stand when it comes to non-state actors and terror tap
Might help India in getting top end military technology and Space technology
His 'Stand Up to China' policy could be good for India
What Nato is today could make way for a Modi-Trump-Putin axis pitchforking India into the big league