Smooth traffic at major squares despite 'dead' signals thanks to Metro 'traffic controllers'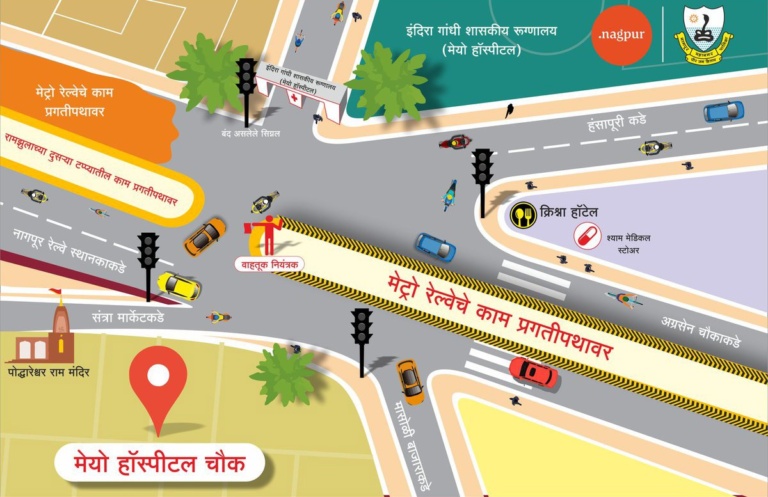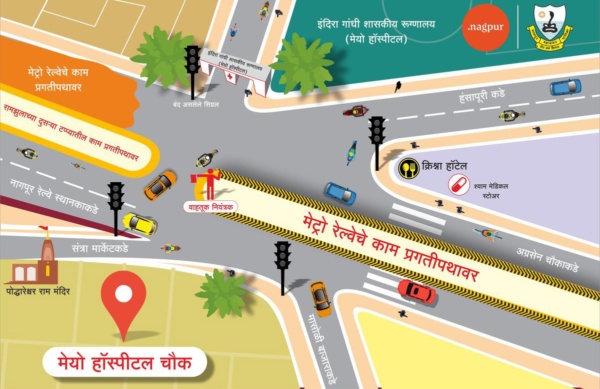 Nagpur: The traffic signals regulate road traffic, avert traffic jams, curb haphazard traffic, and most importantly, avoid accidents. The signals play the role of policemen, albeit, silently and systematically. But the same traffic signals at major squares in Nagpur have either gone 'dead' or have been shut down owing to ongoing Metro Rail work and other development activities such as cement roads.
With the Metro Rail work progressing fast along second phase of Ramjhula work, installation of traffic signals at this junction has not been taken up so far. But the vehicular traffic is going on smoothly thanks to "traffic controllers" of Metro project. The 'traffic controllers' have assumed the responsibility of traffic cops and doing their new job with aplomb.